Wow - I blinked and another year has gone by! I've been feeling super nostalgic this week. Facebook reminded the other day that 10 years ago we went to prom together! I miss those days when we were still learning about each other and everything was new and exciting, but I wouldn't trade our relationship now for anything. Supporting each other through anything, exploring new things and places, and growing together has made marriage the best. But just for fun, here's a throwback to my 2007 prom photos, because look how stinkin cute and young we were!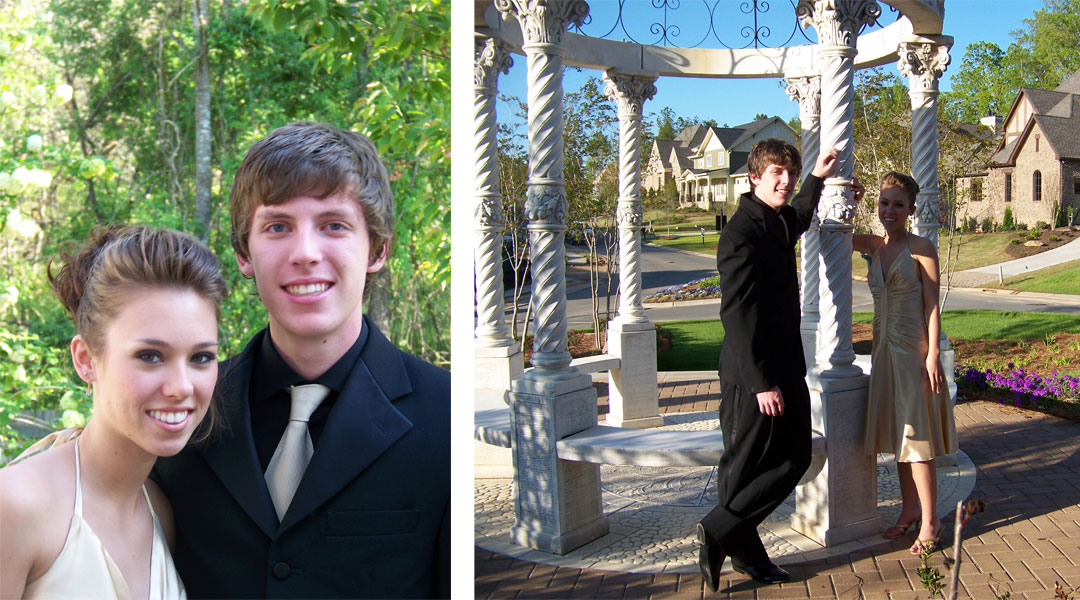 I'm continuing my tradition set last year with some awesome tidbits from year two:
Things we loved: 
Finally changing my last name to Morgan! Traveling to Iceland, Nashville, Sweden, Denmark, and Florida (we've become those people that everyone always asks where we're heading next and I absolutely love it). Welcoming our first niece, Kate, into the world. Eric's new job at a local startup. Getting more settled into our home. Watching UNC win the National Championship together. Spending as much time as possible with friends. 
Things we hated:
Realizing house projects are hard and expensive. Eric's mom moving to Ohio (we miss you Cheryl!). Focusing on our careers + side projects A LOT this year, which meant a lot of late nights working and extra stress and arguments. Getting sick several times this year. Losing one of our close friends (though I'll say I'm so thankful we had each other to go through that together).  
Favorite date spots:
Warm days on the patio at Seoul Meat Co. Dinners at Haberdish and Letty's. Sitting on our back patio, playing with the dogs. 
What we're looking forward to: 
Trips to Savannah, NYC, and Cali. Google Fiber. Binging season two of Stranger Things. 
Here's to round three Eric. Love you!