We have been living in our fabulous blue home for 2 years now! Sometimes I can't believe it, and other than our post about buying the house, it's been pretty absent from the blog.
I've gotten a few requests from friends to share more of our house, but I've been in a constant state of "I can't share this - it's not done!" since we moved in. However, I've slowly come to realize that I'll never feel "done", and with a resolution to focus more on my house this year I thought it was high time I started blogging about it!
Because I'm a scaredy cat - I'm starting off in one of the smallest spaces in the house - our powder room! It comes in at a whopping 19 sq ft., so it's been much less daunting to take on than say, the kitchen. Here's the space now: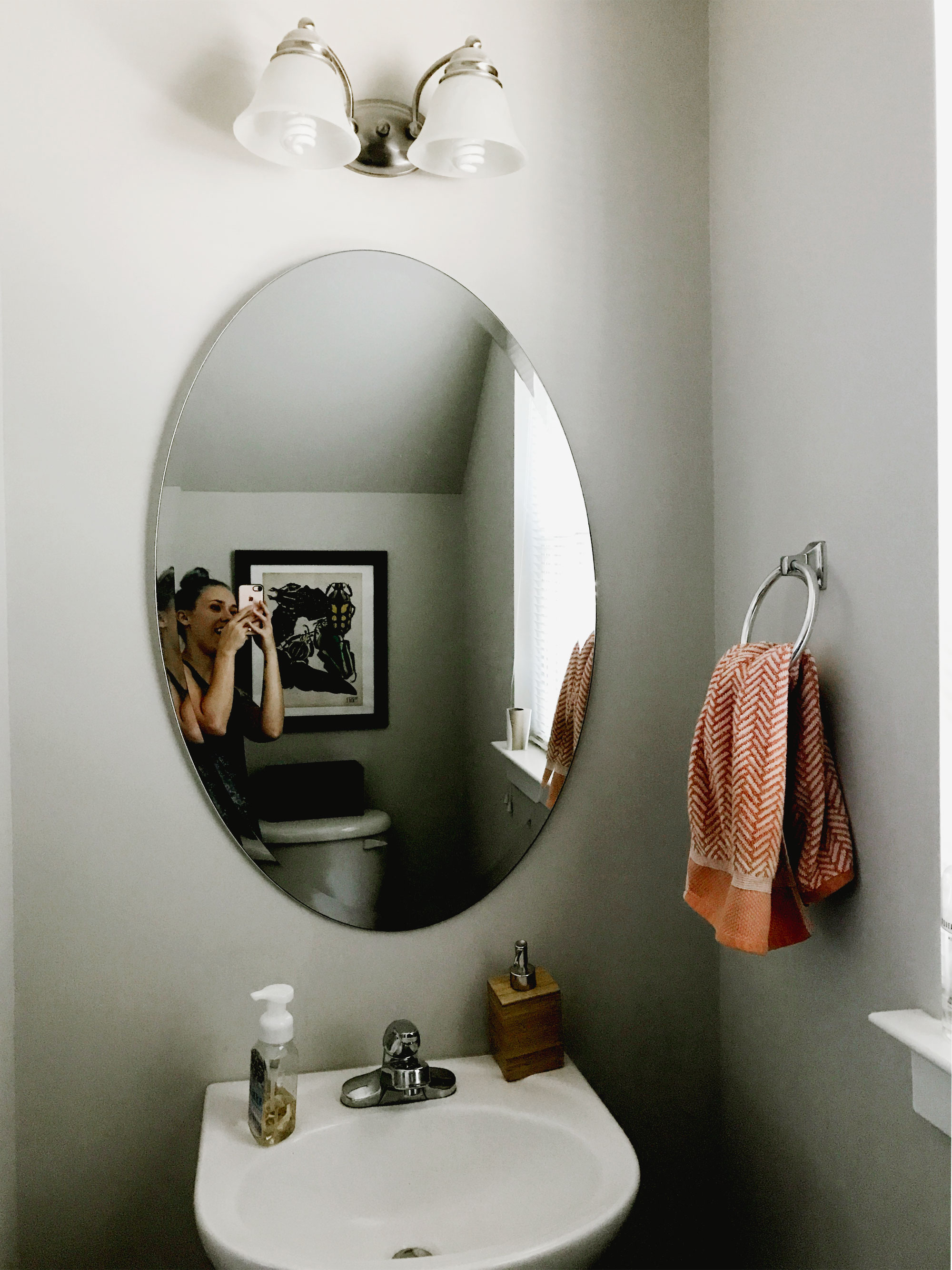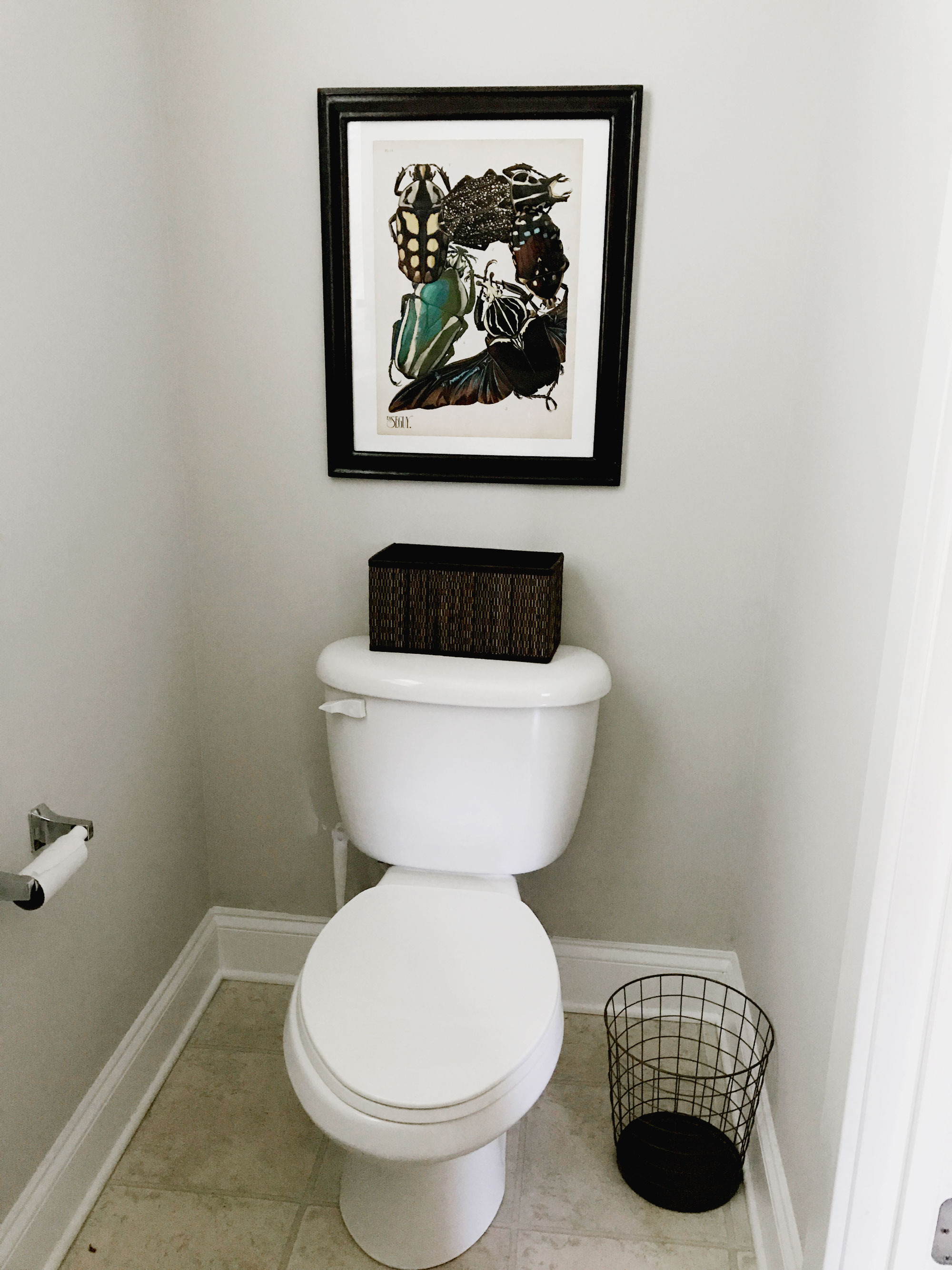 As you can see, not a bad space at all. Our house was built in 2009, so we lucked out in that everything was very livebable when we moved in. The room is however, super vanilla – with the cookie cutter silver hardware, lighting, and mirror. It also offers 0 storage space (the sink can barely hold a soap dispenser), and has some pretty icky linoleum. I've tried getting by with cute accents like the wire trashcan (similar) and bug print (similar), but they aren't helping elevate the space too much. 
The Inspiration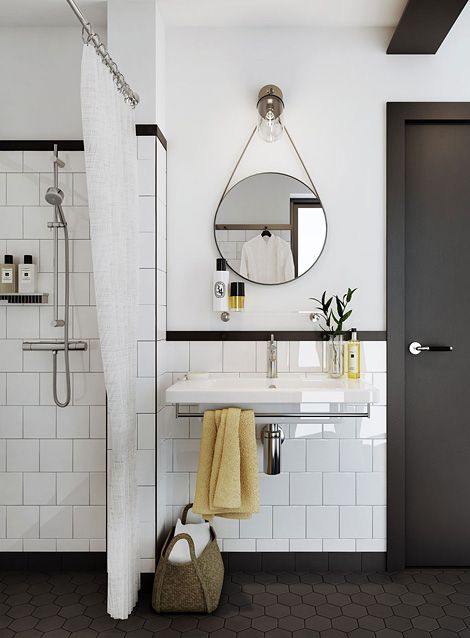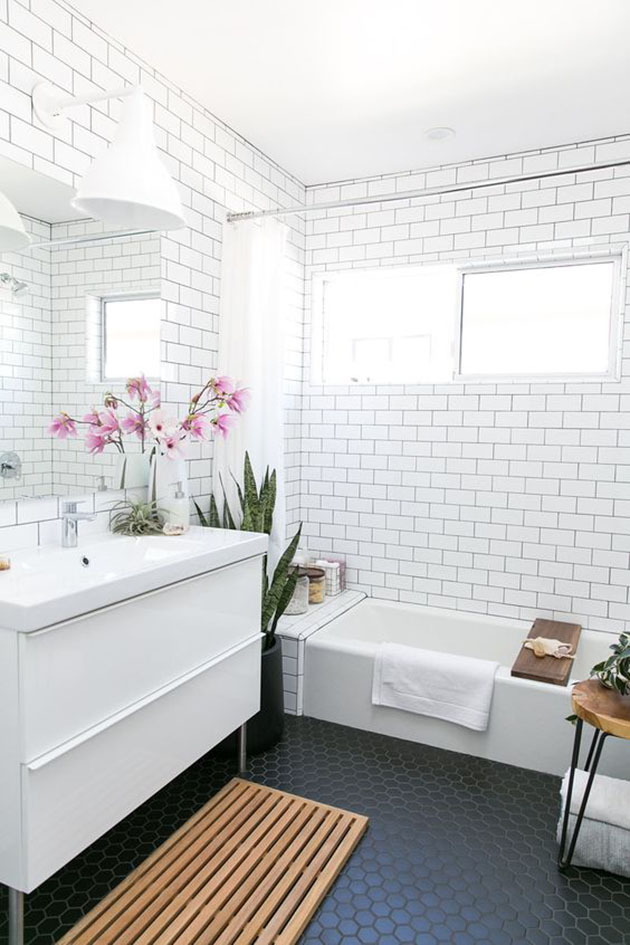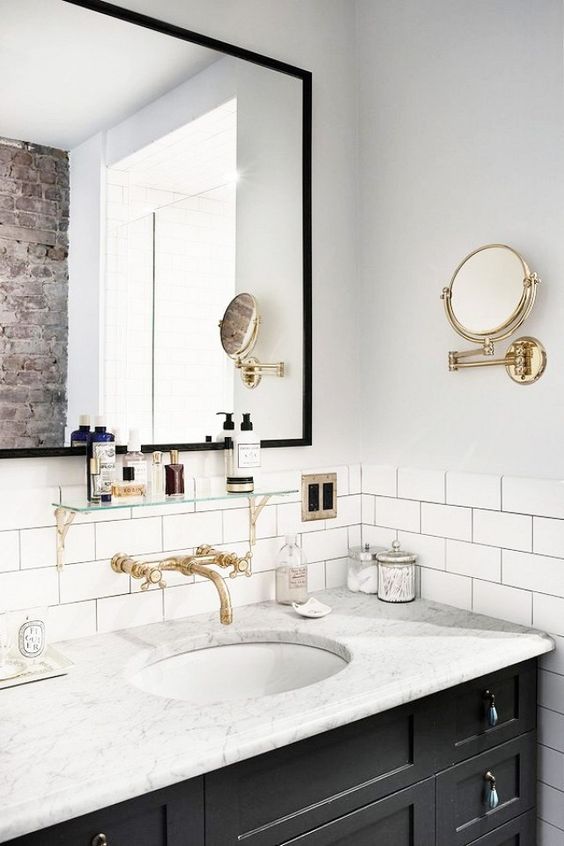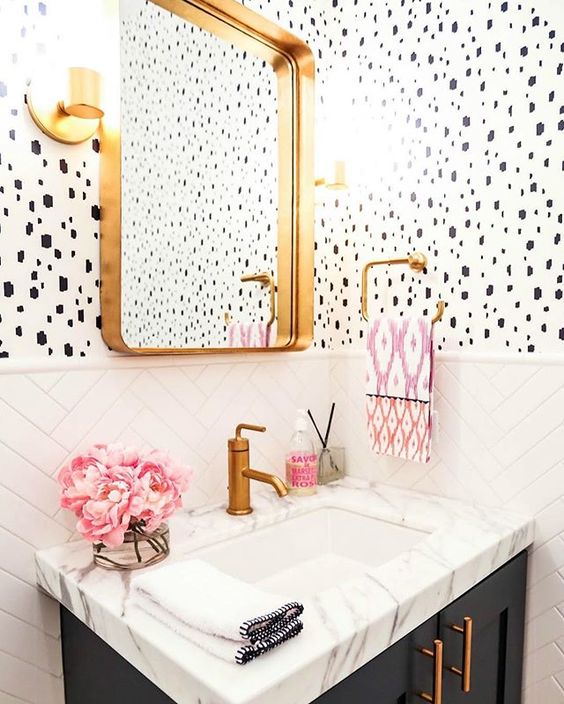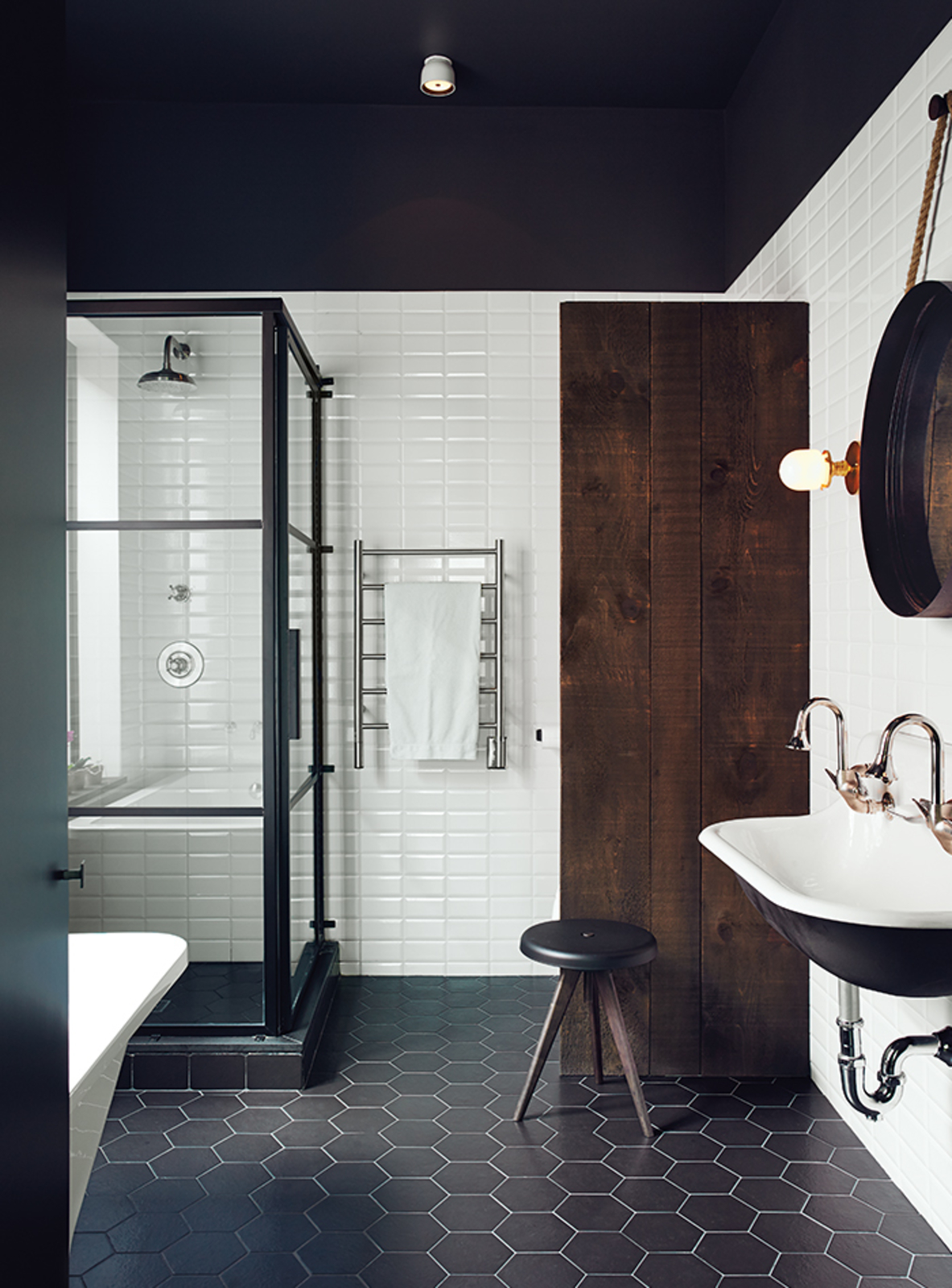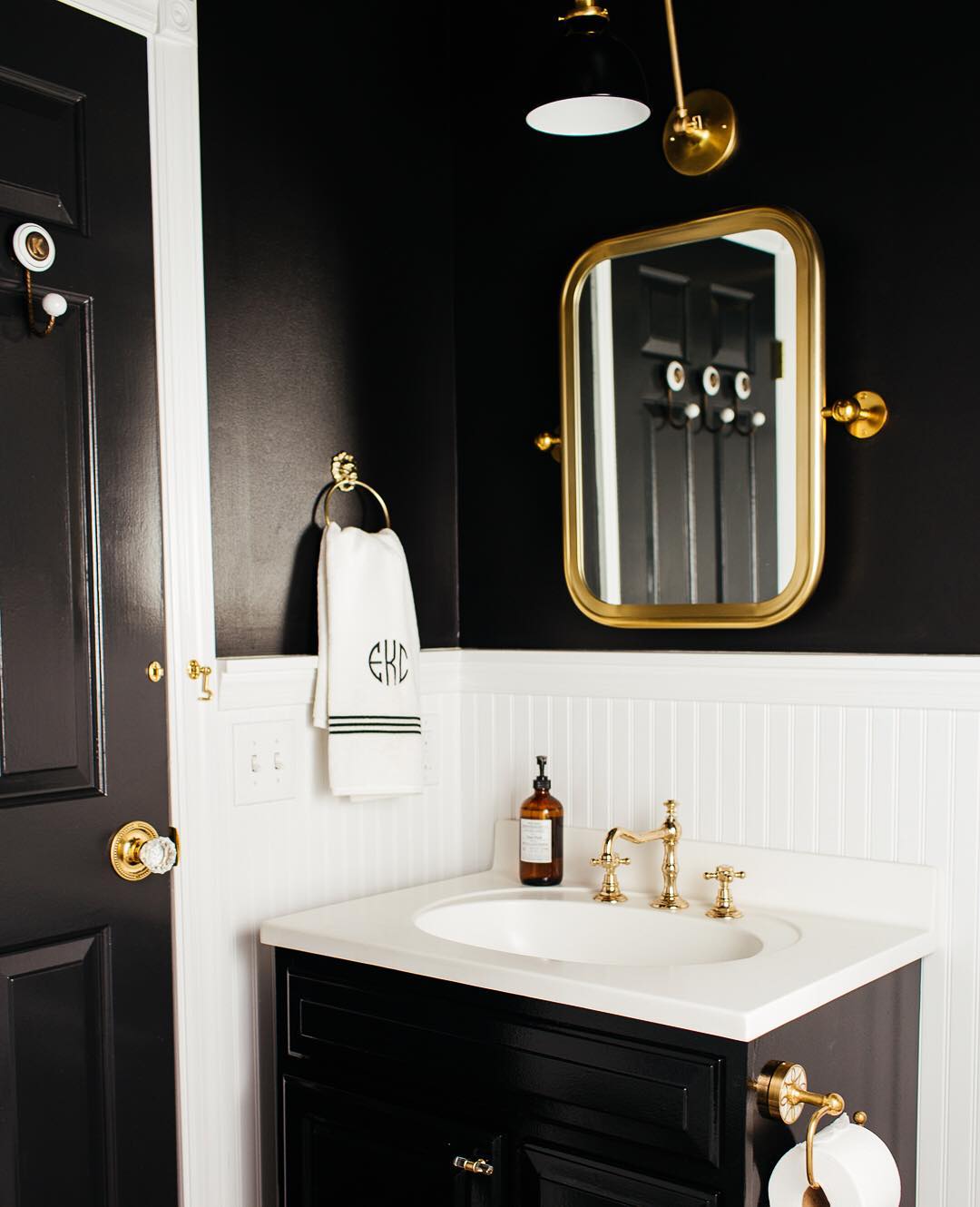 As you can see - I definitely want to keep a minimal vibe here - with lots of black, white, and natural wood. Since this room is tucked away, I feel like I can go a little more dramatic in here with some black floors (I've actually already started laying this tile!), dark walls, and brass accents. I'm also planning to drop my pedestal sink in favor of more storage on the countertop and underneath.
Stay tuned for the big reveal! If you'd like to see a little more before then, I'll slowly be sharing updates to the space on Instagram.