Happy Monday Folks! This week kicks off a super busy month for me, which after what feels like months of hibernation, I'm completely looking forward to!
1. Eric and I took our hospital tour yesterday in prep for baby! We accidentally parked about a mile away, and went to the wrong building twice before finding the right place. Can you tell we're new parents?? While waiting for our tour to start, a woman came in SCREAMING in labor pain, which was a fun reality check for the entire group #cantwait.
2. My coworker and I are taking a real stab at learning After Effects to animate the logos we create. I took a class in college, but obviously that was forever ago and I need a refresh! I've been using Skillshare classes to learn for now - but does anyone have any other good resources?
3. I checked out a few new-to-me places this weekend. First up: La Pure Nail Boutique in Plaza Midwood. I was super excited about La Pure is an organic nail boutique, and while I wish their selection of 5 and 7-free polishes was a bit larger, it was nice to see that all their other products were non-toxic. The salon is also GORGEOUS and they have a great selection of complimentary teas, which made this preggo very happy. Definitely recommend if you're in Charlotte!
I also checked out Bargain Hunt, a discount shop in University. The place is like a barebones T.J. Maxx and buys a lot of the items that aren't sold at Target. I found a killer lamp for the baby nursery and can't wait to head back!
4. A friend sent me this article - which seems like a great follow up after my gripes on maternity wear. The author does quite a bit of mom shaming, which I don't care for, but reading about the evolution of maternity wear is really interesting!
5. My friends Annie and Nathan welcomed their baby boy Xander two weeks ago and I get to meet him this week! Here's a pic from Annie's baby shower a few months back when I was just out of the first trimester. I'm so excited we'll have babies so close together in age!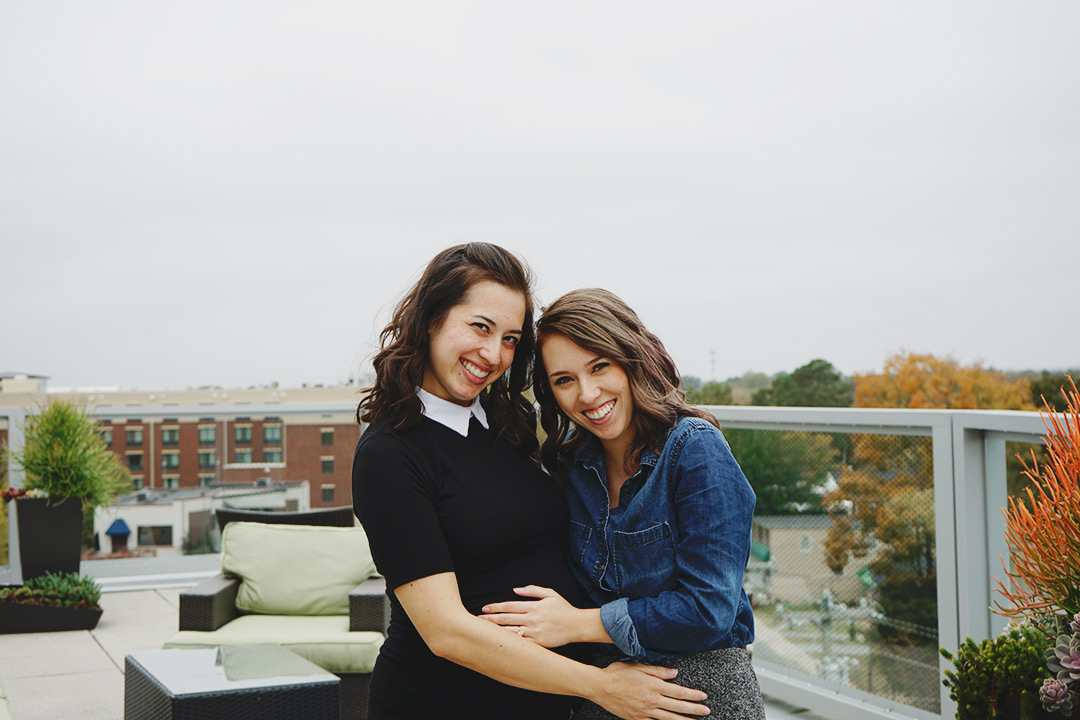 6. Charlotte is having a thing with lattes in random food items lately. Edible shot cups? good. Cones? sure - I get it. But this has gone too far. Also - who bites the skin off an avocado?!