Okay, so I'm no fashion blogger, but shopping for maternity clothing has been such a pain that I thought it was worthy of a post! My belly has sprung out full force in the last three weeks. It's been super fun because everyone that's seen me says "oh wow - you're pregnant!", but it also means I no longer fit into any of my clothes.
So, here is a list of the best spots I've found to shop for maternity wear in the second trimester: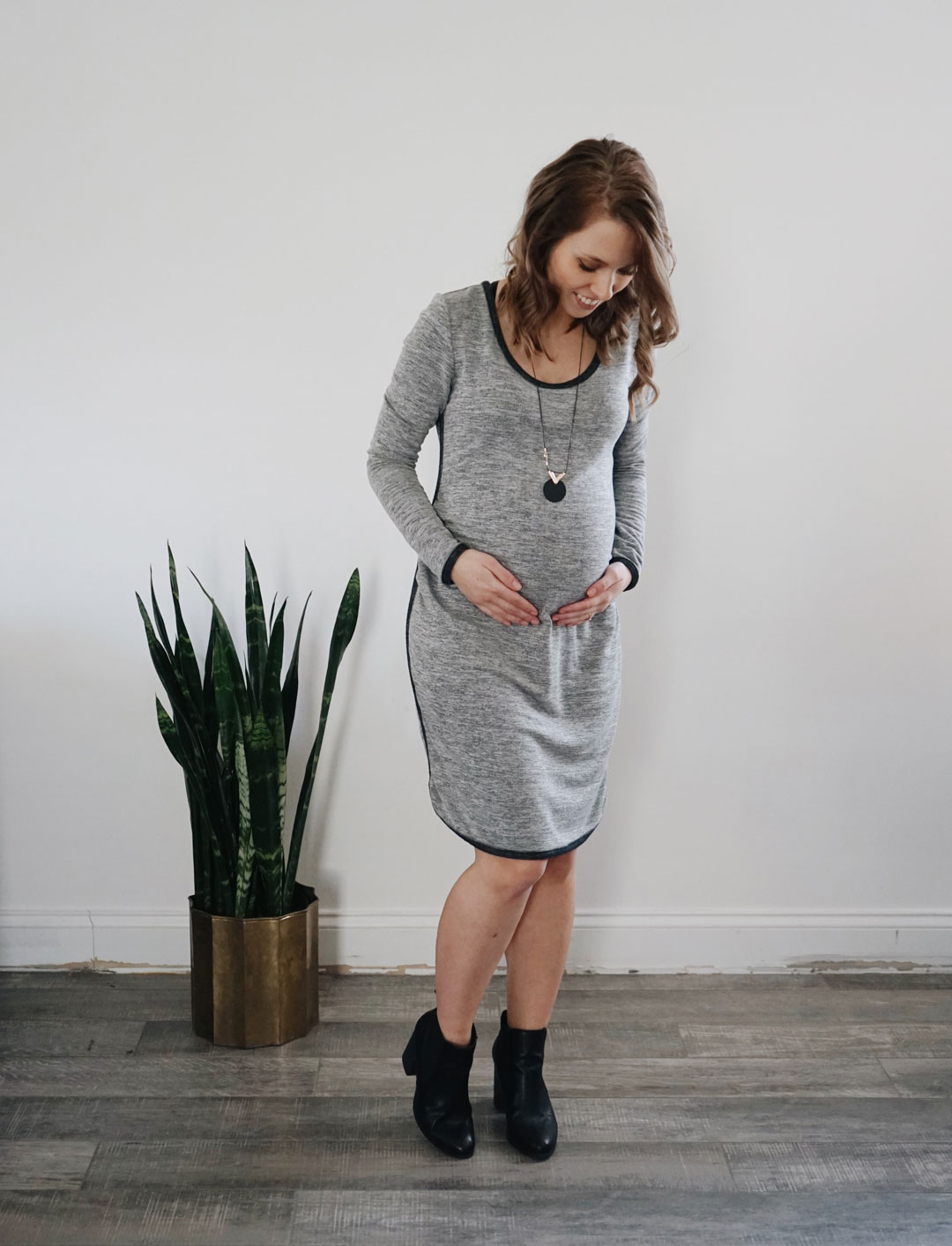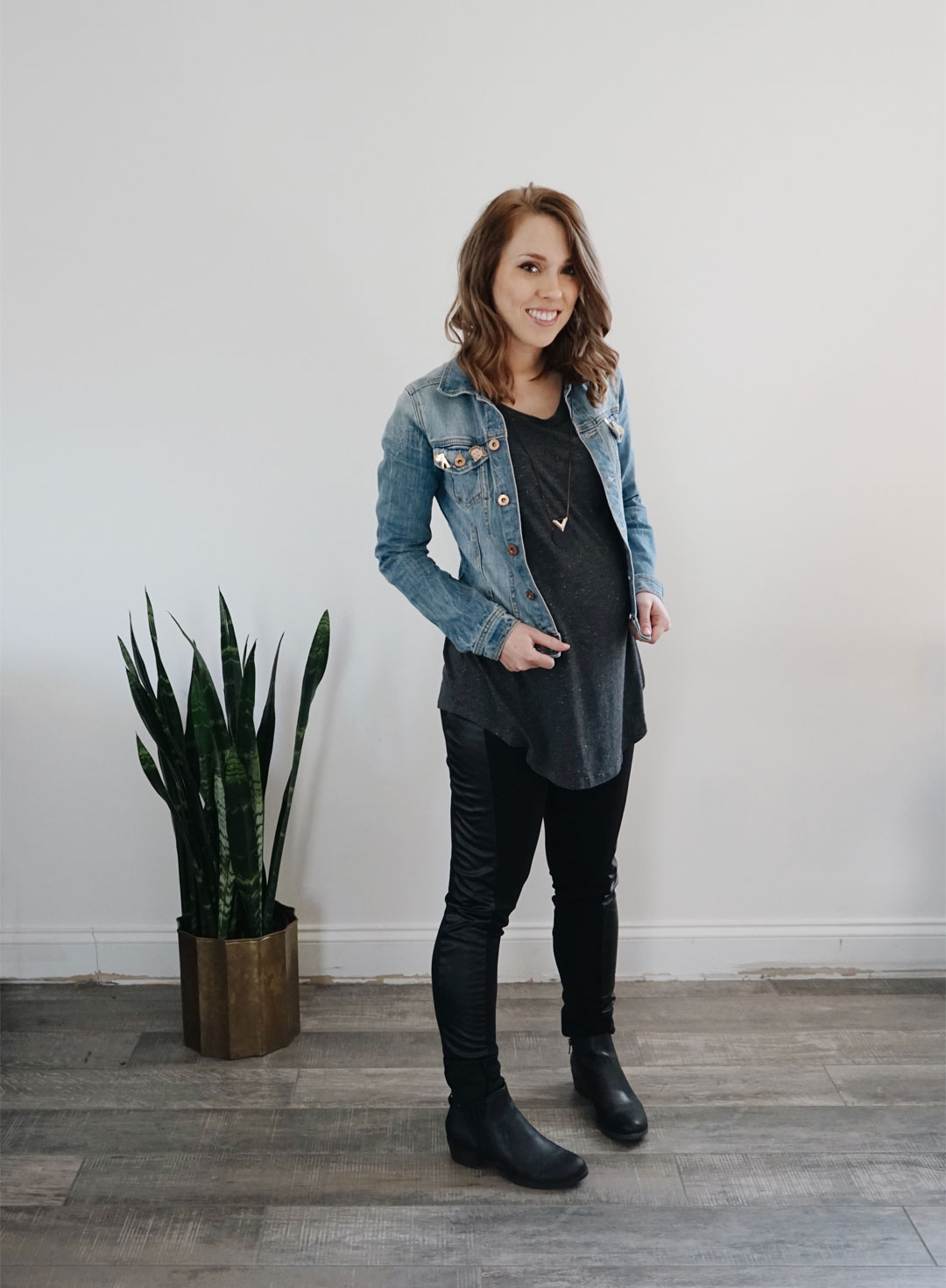 Top: Dress and necklace are from LeTote // Booties. Bottom: Leggings and necklace are LeTote // Tank // Jacket (similar)
I don't have anyone to borrow maternity clothing from, so renting seemed like the next best environmental and economical option. I've really enjoyed LeTote so far! I pay $69 each month and recieve three items of clothing and two accessories. I initially thought the accessories portion would be a waste of money for me (I don't really wear jewelry), but it's been really fun to try out a new bag for a few weeks or wear a statement necklace that distracts from the bump - ha!
The service hasn't quite mastered my style yet (which is more modern/minimal), so I do have to completely rebuild the tote from scratch each time. I've only done two orders so far though, so hopefully it will get better with time! I also probably won't purchase any of the clothing as my size seems to change each with each week - but they do offer really good discounts on the clothes they send if you decide to purchase (did I mention that as soon as clothing has the word "maternity" in front of it, the price skyrockets??)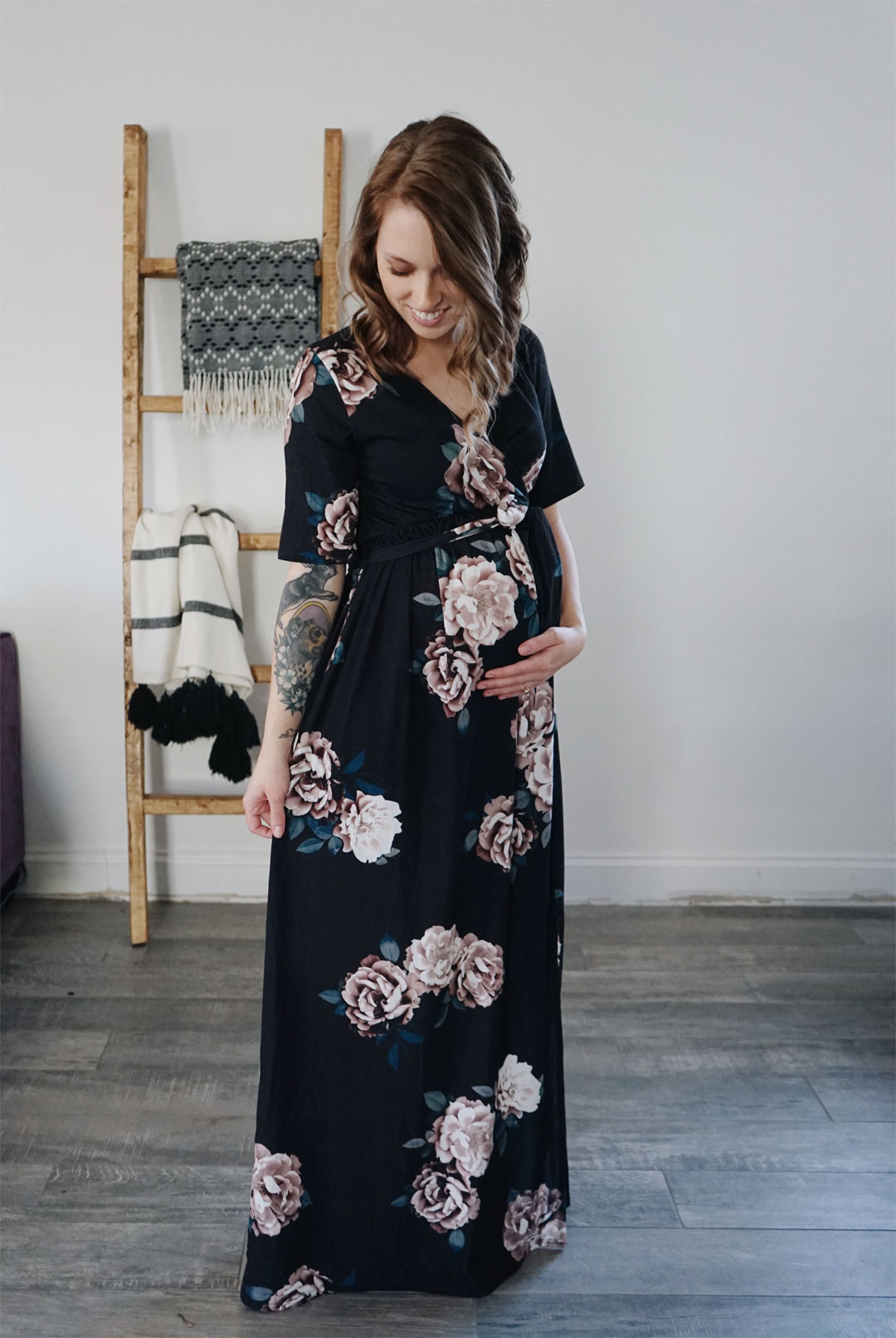 I was already a big ASOS fan before I was pregnant, so I was thrilled to find out they carry maternity clothing as well. The clothing styles are much younger/more hip feeling than the standard maternity chain wear. They also have free returns, which is KEY because I've really had to guess my size with everything.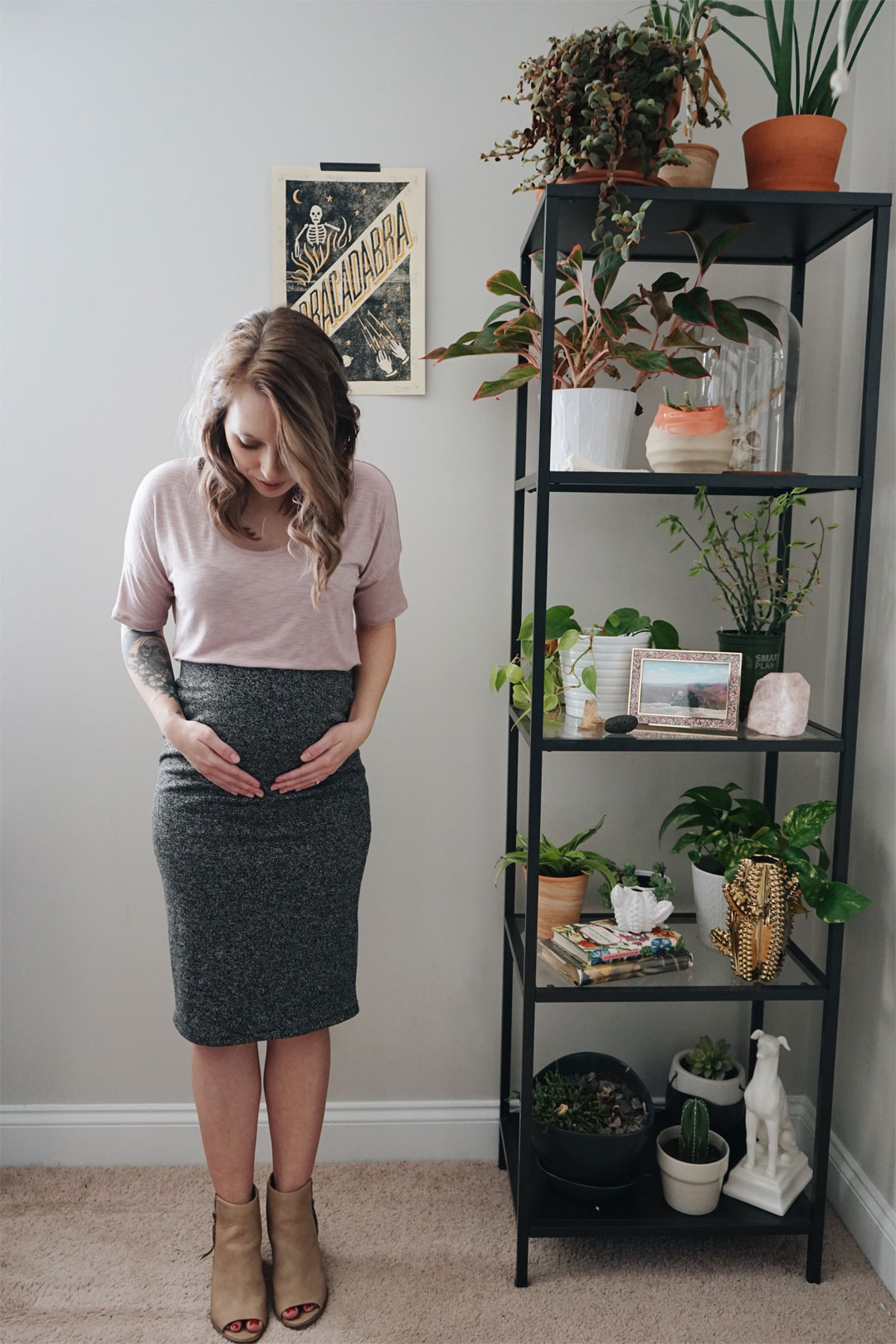 Ahh, old faithful. While Old Navy does have a maternity line, they sadly don't often carry it in store. Thankfully though many of their styles are already super flowy or looser than clothing at other stores, so I've been able to grab pieces that are just a bit larger than what I normally buy and they've worked out great. This is also the only place where I've found leggings and activewear pants that don't have all the compression, super-suck-it-in elastic bands, so those have been perfect while I'm still slightly in between regular and maternity sizing. Overall - this is the best cheap, and fast place I've found to get some clothing that fits in these early on stages.
Now that I've got a better idea of sizing, I'd love to try out more second-hand shops for maternity clothing (I've already been eyeing Thred-Up). What other stores should I be checking out?