Real talk ya'll: this month has been rough. While pregnancy has brought about a lot of great things, it's also brought about a TON of changes to my schedule that I just wasn't ready for. In an effort to reduce my stress and focus on me these last few months, I cut out all of my freelance work, cut back on teaching, and haven't been putting as much effort into my meetup/attending events. Combine that with the crappy winter weather, flurry of sicknesses in our house, and a lot of my girlfriends moving away this past year, it just leaves me feeling idle and down.
I certainly have plenty to do (personal projects, getting the house ready for baby), but I find with my schedule isn't completely full I lose a lot of motivation to do other things. Plus there's the fact that all my dwingling extra money is now going to baby things and stupid things like my car getting towed this weekend (ugh!). Anyone else get this way? Who's got some winter/pregnant lady hobby ideas they can throw my way? I'm ready to get out of this slump! Anyways, thanks for listening to my little rant. Here's a few more fun links to kick off the week.
1. Did you know a lot of babies in China and other parts of Asia are actually trained to go diaper free and potty on command just a few days after birth? A friend of mine that's currently living in Myanmar said that the villagers there simply hold their baby over a hole and whistle and the baby goes! Definitely not bold enough to try this in the U.S., but this does give me more confidence that I can do cloth diapering and hopefully potty train a bit earlier!
2. I finally ordered a new rug for our living room this weekend (our last one got destroyed in the flood). Just need to get new baseboards up and this room will finally be finished!
3. A friend sent me a link to these STUNNING flower photos by artist Kenji Toma. Love how they look like vintage bontanical prints!
4. One of Eric and I's favorite bands, Enter Shikari, played a show at Cat's Cradle in Chapel Hill last week. They play huge arenas in Europe, but always small shows in the U.S., so I'm sad I missed out on this one. Thankfully, Eric got to go up and brought back this sweet onesie for baby girl! Now I need to get onesies from all my favorite bands...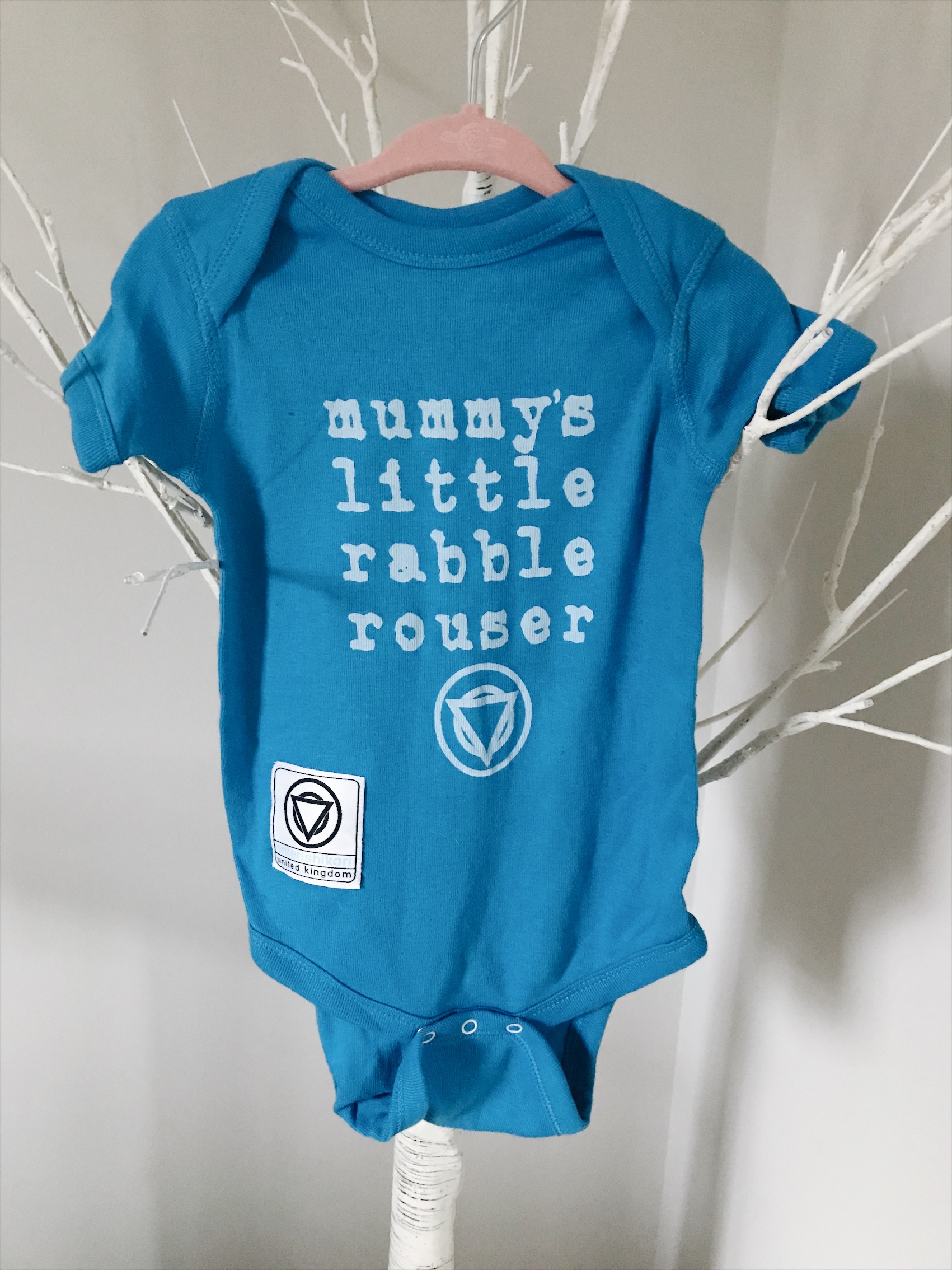 5. I'm obsessed with the story of this mama dog and one-eyed puppy. Makes me wish I could take in two pitts!
6. Customshop is one of my favorite date-night restuarants in Charlotte, so I can't wait to try out the new pasta restaurant they just opened!