I am so excited to announce that I'll be teaching a Skillpop class in a few weeks!
As many of you know, I've been delving into digital illustration more and more over the last couple years. What started as something I was doing solely for client logos or websites that had no photo content quickly turned into what I worked on for fun in my free time. I've come a long way since I first learned Adobe Illustrator in college, and I can't wait to share that knowledge with others. 
The class will cover the basics of Adobe Illustrator. If you've never opened the program before, or if you've just gotten a little rusty, this class is for you. We'll cover all the essential tools and create the cute poster you see below from basic shapes – no drawing skills required! The skills you learn in this class will cover the fundamentals for creating your own graphics for social media or websites, logos, or personal artwork.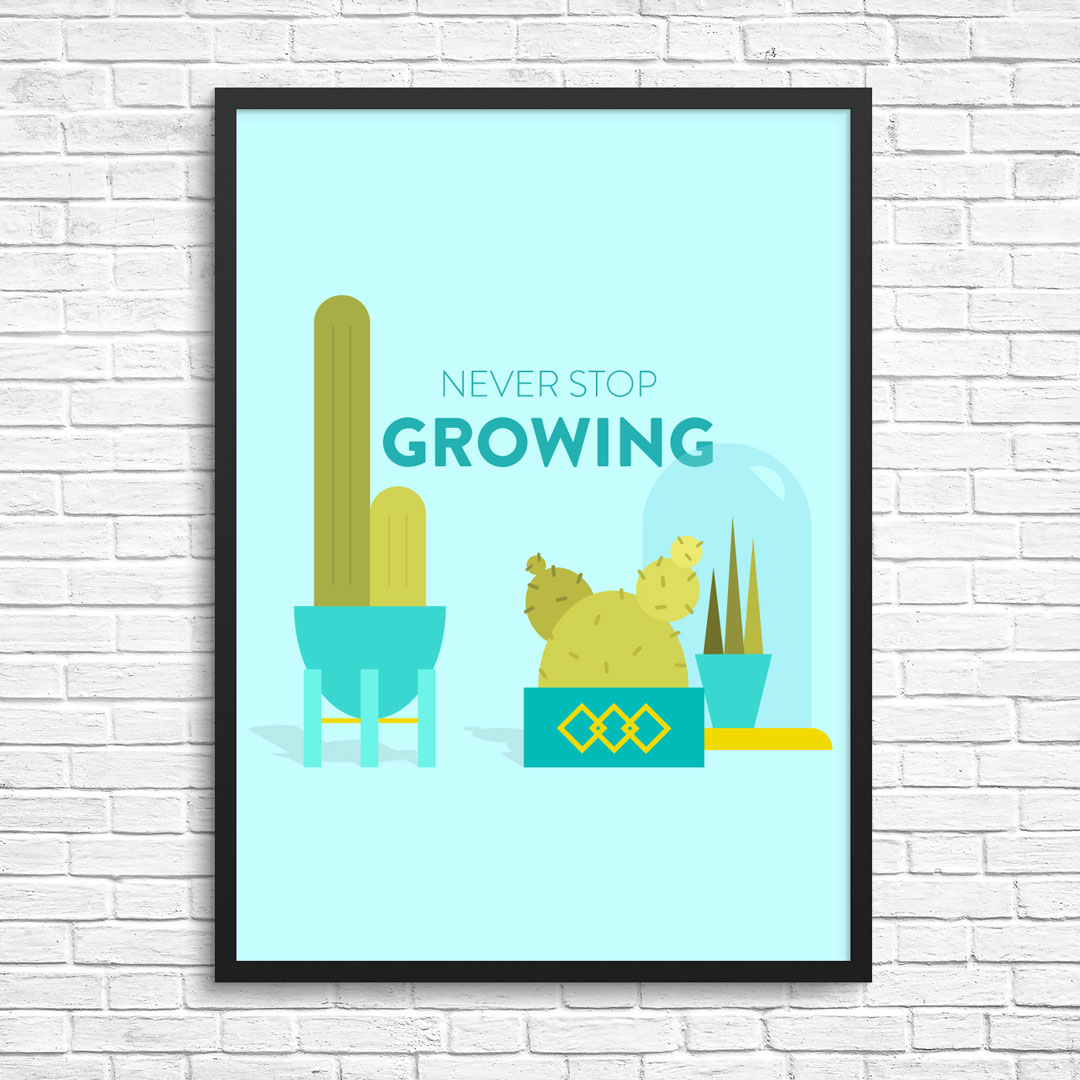 So if you're in the Charlotte area and want to learn the basics of digital illustration, the class will be Wednesday April 13 at 6:30pm at Hygge Coworking. You can sign up here.
I absolutely cannot wait for this. I've taught a few design classes before for AIGA and Teen Tech Camp in Durham, but this one is the first I'll be teaching all on my own (with the help of Skillpop of course). I'm so excited! If you have any questions about the class - or if you've signed up for it - let me know in the comments below!