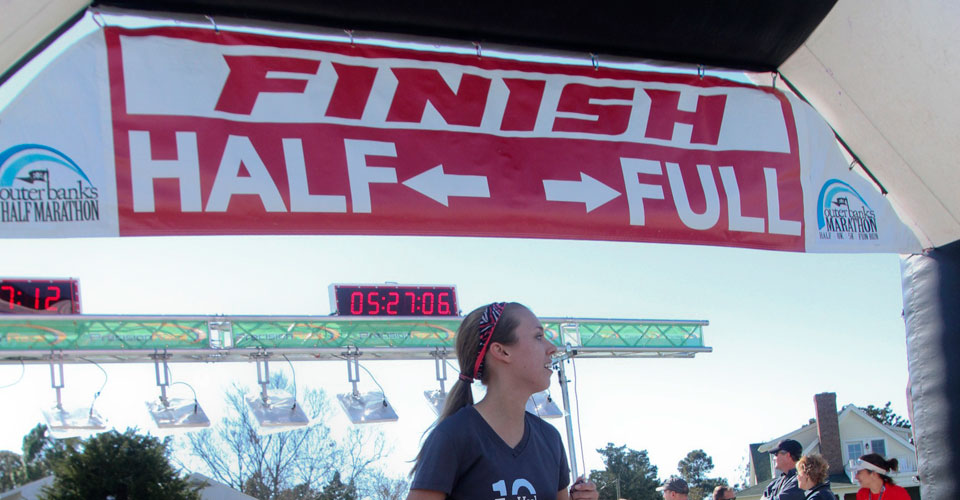 Running Update: One Year
Today I'm celebrating running for one year! After seeing many of my friends, family members, and coworkers enjoy running as a hobby and completing their goals and races, I decided to bite the bullet myself last year and begin running. I logged my first run on December 5, 2012, out of breath, and at a very unimpressive 1.4 miles in 17 minutes.
You may remember the new year's resolution post I wrote a few weeks later where I set a goal to continue running throughout the year and run a half marathon in the fall. Looking back at the last 365 days, I've accomplished so much more than I planned to. I ran my first race, logged a new one mile PR in August at 8:45 minutes, made new friends, ran with old friends, and of course, bypassed my first half marathon and ran a full in November!
I could go on for days about all the great things running has done for me over the last year, but instead I thought I'd do something a little more fun. Inspired by Kris Jordan's running report card, I thought I'd give you an update using all the data I've collected over the course of my runs. Enjoy!
Notable Numbers
26.2
Longest Run
The OBX Marathon of course
.5
Shortest Run
A sad post-marathon run
3
Number of Races
10-Miler, OBX, Eve5K
Age 72
Oldest Person I Ran With
Training for his 4th marathon!
Age 15
Youngest Person I Ran With
Training for her 3rd marathon!
4
Apps Used To Track Runs
9
Post-Run Weaver St. Meals
Mileage by Date
Here are all my miles charted by date. I should note that I am using a fabulous js library that easily creates responsive charts, but it causes the labels on the x-axis to get a bit messed up in return (I'm guessing because I'm also graphing multiple years). Aside from the label issues, it's really fun to see my progression from 1 mile to 26. A few other things that can be seen from this graphic:
My shortest run month: I ran 0 times in May (I blame heat and wedding season!). This created that large slope after my 10-Miler until June.
See the weird little curve after May's slope? I ran quite a bit in June trying to get back in the swing of things, then I had a kitchen knife accident which took me out for a week or so and spent the rest of July traveling. I only got one run in on the very last day of July! I'm guessing the graph isn't happy about this.
Notice all the peaks and dips during my training months? You don't realize it as much while you're running it but every week is a couple short runs followed by a long run that increases each week. Pretty cool to see the entire 14-week training period at a glance!
Mileage by Shoe
I went through 4 pairs of running shoes over the last year. That's more running shoes than I've gone through in my entire life! Here's a breakdown of the mileage I put into each shoe: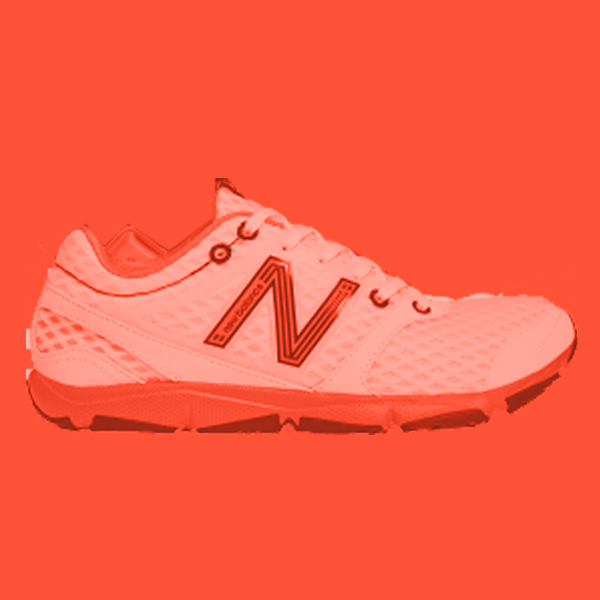 The Shoe: New Balance 730
Mileage: 17.43
Worn: 12/5/2012-1/14/2013
Comments: These were the first pair of sneakers I'd bought since high school...yes, high school! After I graduated from college I threw out my 6-year-old, sad looking Reeboks and upgraded to this pair as soon as I had money. I picked these up because they were on sale at a big box store. I wasn't properly fitted and they were about two sizes too big, but they got the job done on my first couple runs!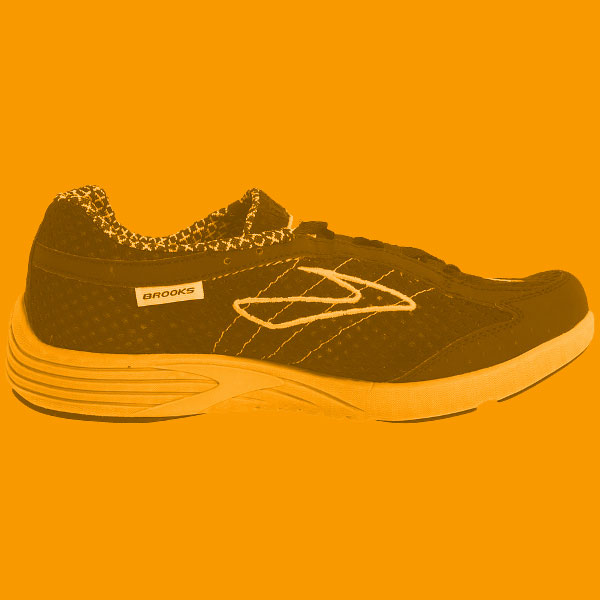 The Shoe: Brooks Green Silence
Mileage: 118.79
Worn: 1/19/2013-
Comments: Once I decided on running the 10-Miler, I knew I could justify purchasing a nice pair of running shoes. I was fitted at Fleet Feet Carrboro, and as soon as these shoes were on my feet I was in love. They were light, comfortbale, properly fitted, and eco-friendly. To this day, these are still my favorite pair for short runs!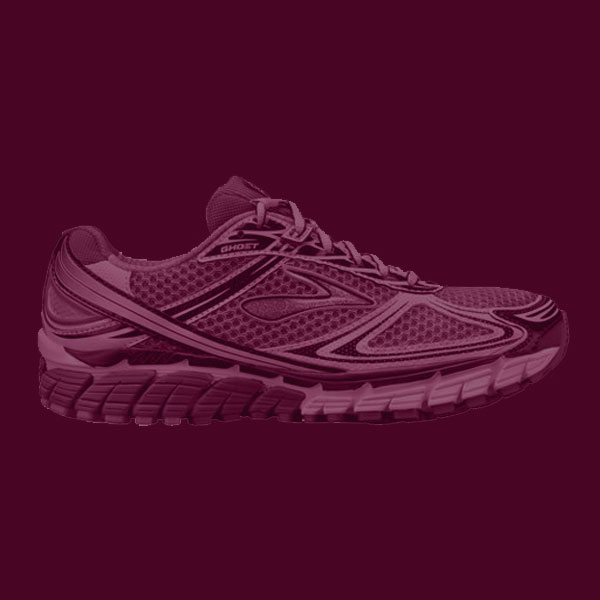 The Shoe: Brooks Ghost
Mileage: 123.85
Worn: 5/20/2013-11-/16/2013
Comments: Since I was still figuring out what I liked to wear while running, shortly after getting my Green Silence's I purchased a Groupon for a running store in Charlotte. Groupon's never work out well for me, and this was no exception. I of course waited until the last day to make my purchase and there was a low stock of shoes in my size. I ended up with the Ghost. Although I'd heard rave reviews about these shoes, I just did not like how these looked or felt compared to my other pair. Despite my hatred for them, I've made a strong effort to get some mileage out of them, and they've now become my wear-this-on-a-muddy-trail-run shoe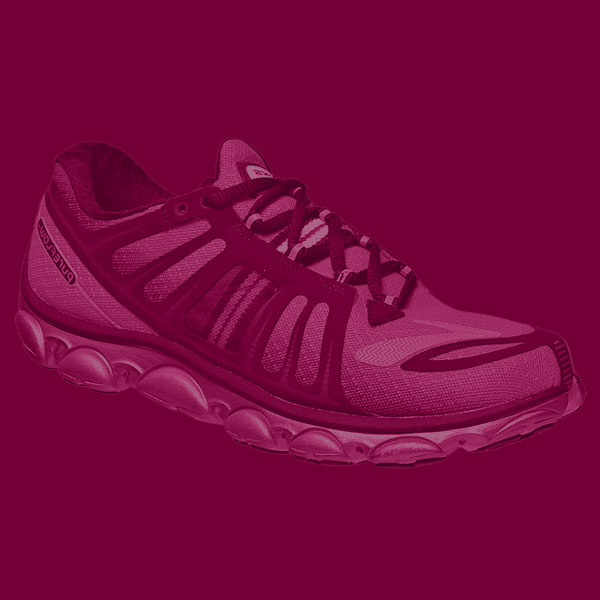 The Shoe: Brooks Pureflow
Mileage: 143.2
Worn: 10/2/2013-11-/10/2013
Comments: I knew I didn't want to wear the Ghost for my marathon, so I jumped at the opportunity to get another shoe at Fleet Feet when I got a coupon. This is a great lightweight shoe that served me well in my last few long training runs–and my marathon! Unfortunately, I've barely been able to look at these since my race :)
Most Popular Running Routes
This is probably my favorite thing to look back at. This map includes *almost* all of my routes from the last year. Yellow lines are personal runs, pink lines are Tar Heel 10-Miler training group runs, and purple lines are Fleet Feet Half and Full training group runs. The more times I ran the route, the darker the line becomes.
I don't think I was too surprised by the areas I frequented the most, mainly Franklin Street in Chapel Hill, South Greensboro Street in Carrboro, and Duke's East Campus. It is pretty cool to see how much area I covered though, especially through the full training program. I also love zooming out to see the area I've covered in Charlotte and OBX. Just looking at this map makes me want to run in new areas so I can add in more routes!
Goals for the next year of running
Needless to say, I definitely plan to continue running for another year. While my body may not be able to handle the stress of another marathon, I've set a few other goals for myself:
Run in new places. As I mentioned, just looking at my route map has me itching to run in new areas. Plus it should help keep this hobby new and exciting for me!
Run in two races. I'm already signed up for another Tar Heel 10-Miler, which I think will always be my favorite race. I'm also thinking of doing the Merge 25k, which will run from Chapel Hill to Durham. Should add a nice connecting line to my route map :)
Beat this year's 10-Miler time. I'd love to get it in under 1:30!
Mentor again. I mentored the Full and Half program at Fleet Feet Carrboro this fall and it was extremely rewarding. More on that in another post...
Don't get injured, don't get sick. This is probably a given, but after my marathon it is more important to me than ever.
Keep better track of my pace. I was a bit slack recording some of my runs this year, but next year I hope to be able to compare my pace from start to finish!
You can read more about my first running update here. Or if you'd like to read about my races, you can read about them here and here.