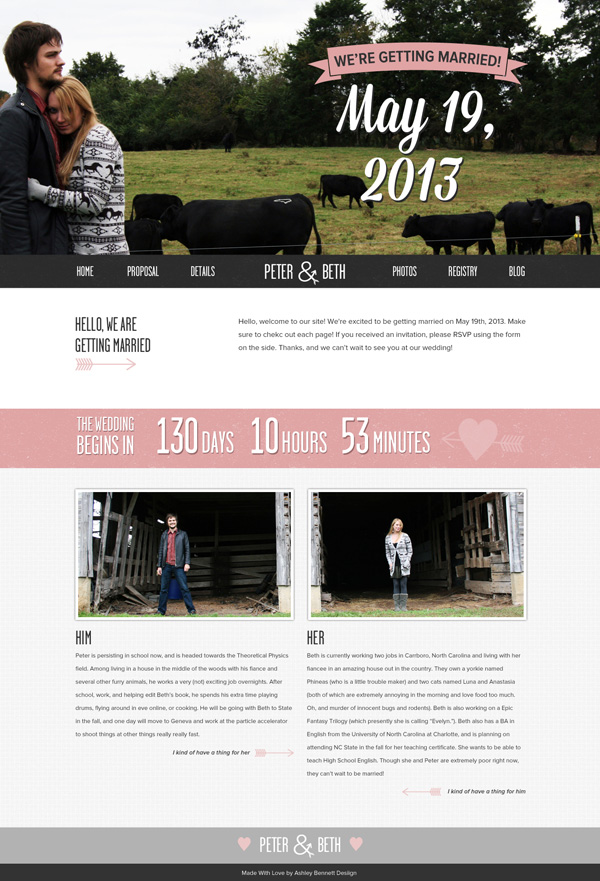 I am extremely excited about a project I finished up a few weeks ago: a wedding website for my friends Peter and Beth!
Eric and I's first date was a double sushi dinner and movie date with these two, so I couldn't have been happier when I found out these two were getting married!
Peter and Beth took some gorgeous engagement photos (can you believe they took all of the photos on the site themselves??), so they wanted a site that would showcase them well. They also wanted a site that would reflect their personal style and could be easily updated in the future, so they could keep friends and family updated on their honeymoon and married life. I created a custom design for them (using their wedding colors of course), and built the site on WordPress so they could update it after the wedding.
You can view the site here: www.peterandbeth.com ...and check out that domain they snagged!
Congrats again Peter and Beth!