As of last month, I have officially been teaching with Skillpop Charlotte for one whole year!
If you haven't heard of Skillpop, it's an organization that provides pop-up community classes in Charlotte and Raleigh, NC (and very soon they'll be expanding to a new city!). Classes cover everything from bread making, to podcasting, to basic car repair, to watercolor and hand-lettering in a 2 hour time period.
In the last year I've had the pleasure of teaching 17 classes (holy cow!) on Adobe Illustrator Basics, Intermediate, and Branding Your Business. Teaching has been such a humbling experience for me. I've had to learn how to remove myself out of that "designer mode" so that I can explain why and how I do things easily. While I certainly learned to teach through these classes, the entire process has made me a much better designer, speaker, and team member.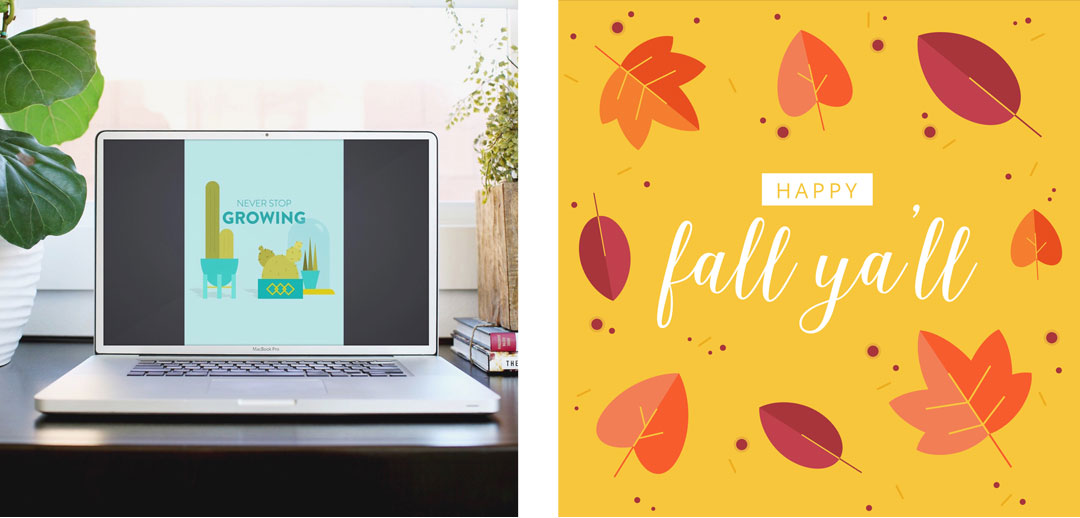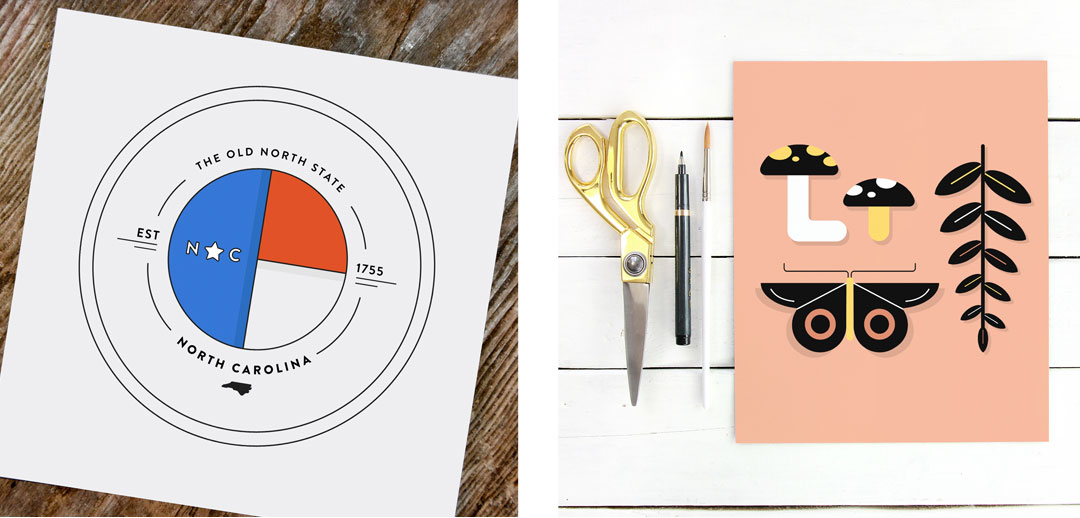 While growing as a designer as been great, hands-down the best part of these classes has been seeing my students learn something new. I love seeing those "aha!" moments when they figure out a tool, or seeing their eyes light up as they get excited about their branding process. I've also had the pleasure of seeing several new businesses become full-fledged brands (if you're in Charlotte be sure to check out Midwood Pies and Pop-Up Produce, two fabulous students of mine!).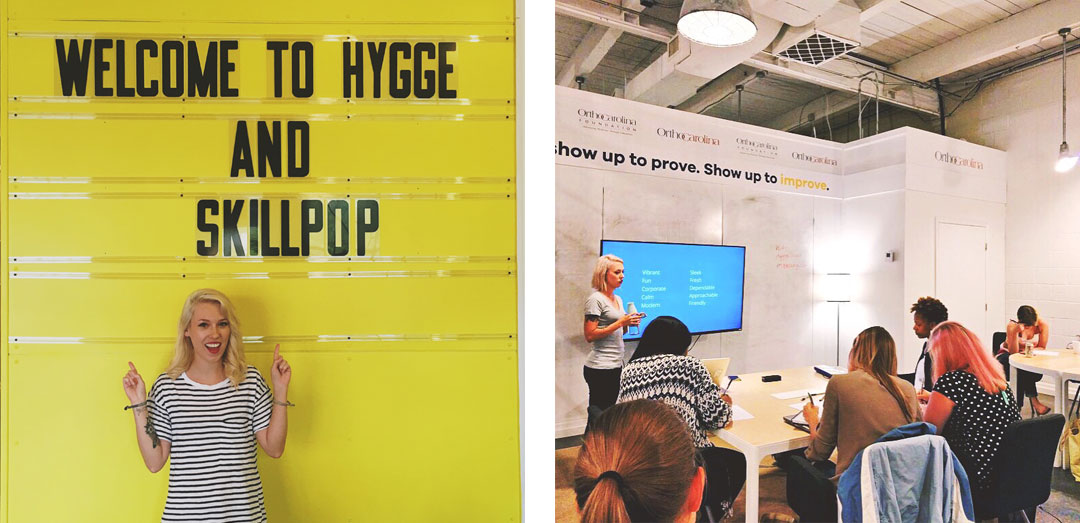 As an added bonus, I've gotten to meet some super amazing people through these classes. I've learned awesome new skills from Lindsey Ruels and Erick Hodge, gained new clients (like my friends at Bold Music), and of course had a blast getting to know the entire Skillpop team who continue to listen to my ideas and bring me back each month.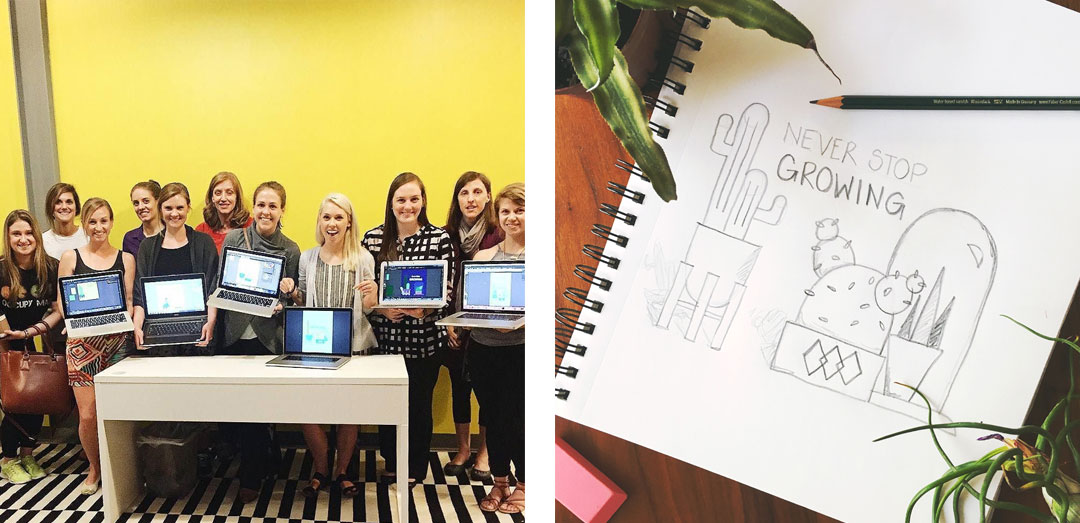 If you're interested in learning from me, you're in luck! I've got two Adobe Illustrator Basics classes coming up with a brand new summer illustration on May 24 (sorry - this one is already sold out, but keep and eye on it as someone may drop!), and June 20. 
Here's to another year of Skillpop fun!