Happy Valentine's Day! I talk a lot on here about my travels to other places, but not much about my home city. That is all about to change!
I figure what better post to share on lover's day than a list of our favorite date spots in Charlotte. Eric and I have spent a majority of our relationship here (throwback to our first date in 2006 at Brixx pizza uptown - whoop whoop), so I like to think we're kind of experts in this area.
This has definitely become our favorite place to grab dinner together in the last year or two. You can easily come in for a quick and cheap weeknight date of chicken tenders and bisquits, or throw down with their ribs and some of their amazing cocktails. Not to mention their space is GORGEOUS.
Barcades are popping up all over Charlotte, but the laid-back Abari is our favorite. We love to go for a pbr and to join some other folks there for a game of Killer Queen.
This restaurant has some AMAZING Korean BBQ-Southern fusion food, but what makes it a great date spot are all the activities. We love to go on nice day, grab some drinks on the back patio and play some of their giant-sized pool or mini ring games.
I actually took Eric here in the first year we were dating when it was the only coffee place open later at night (pre-Amelie's days!). It's been one of our favorite haunts ever since. We love to grab a cup of coffee to go and stroll around the block to see what's going on in NoDa.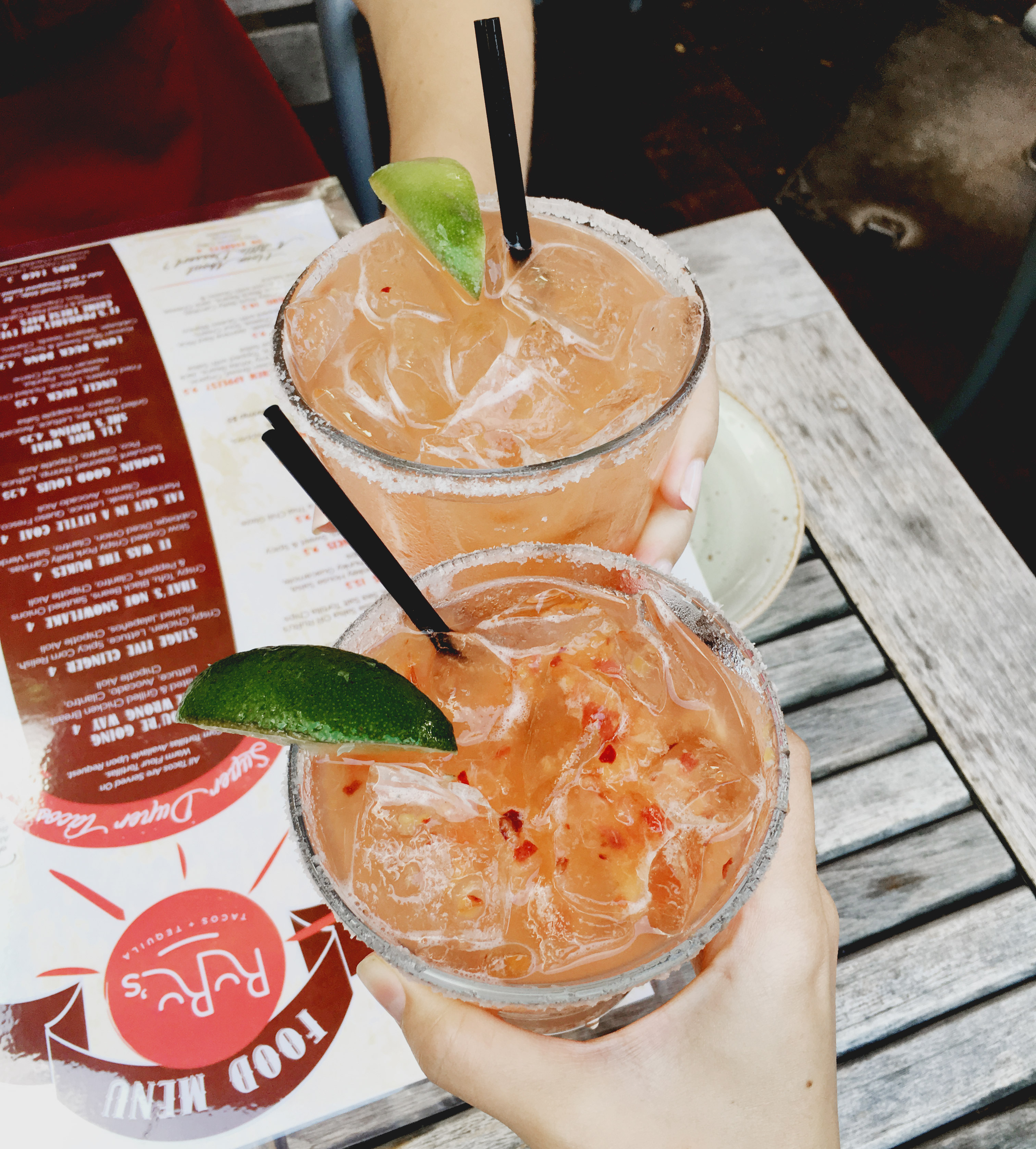 Tacos + maragaritas + the most amazing patio with twinkly lights = pure romance.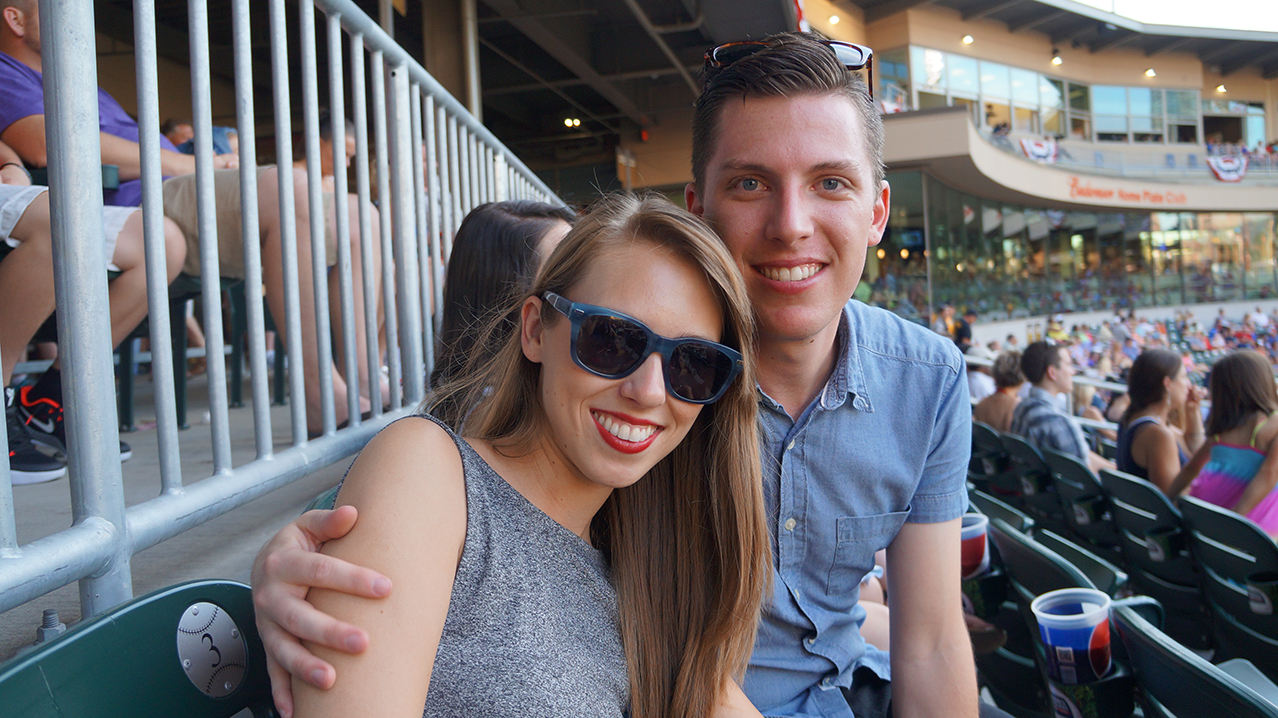 It's not all food and drinks on here! Ever since the Knight's moved to the uptown stadium, this has been one of our favorite date spots in the summer.
When the weather is warm, this is another great spot. We love to grab a kombucha and hang on the porch swings outside.
8. Biking through Plaza Midwood/Elizabeth/Myers Park
Eric and I love to ride our bikes around town, and nothing is better than riding around these 'hoods to gawk at all the fancy houses.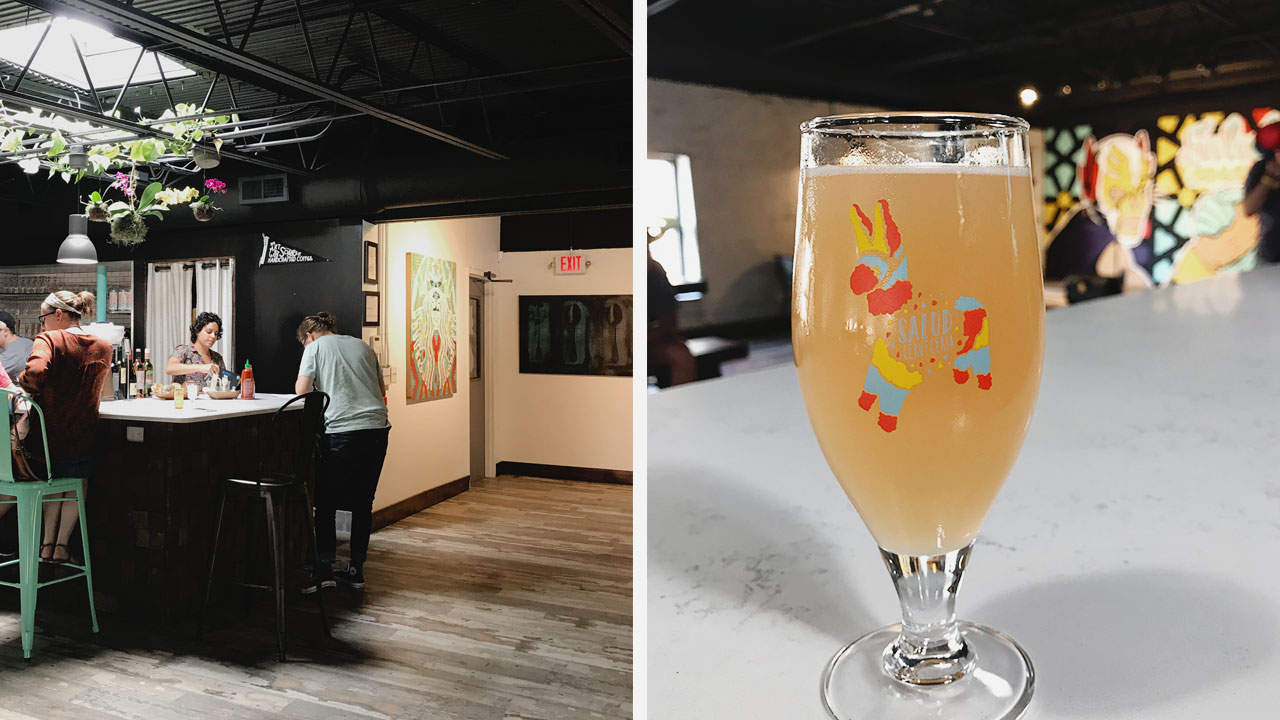 This is a super unique spot where three businesses operate in one (note: the food portion did just move out, but I hear they have a new food program coming soon!). We love coming to grab a bite downstairs and try a new beer in the bottle shop, or hanging out with a coffee upstairs and playing a game of shuffleboard.
We don't make it here often, but this is our go-to fancy date night spot. We have a yearly tradition of eating here every Valentine's Day!