If you haven't seen on Instagram already, our homestead grew a little larger last week. We now are parents to three baby chicks! 
I knew I'd get chickens long before we even moved into our house. Eric's hesitant about letting me bring home animals knowing that I'm constantly teetering on the edge of turning out backyard into a small zoo, but I somehow convinced him that these were going to be useful since we'd get free eggs (yay!).
More than having eggs though, I actually just missed having these creatures around. My chicken obsession goes way back. Below is a picture with my first chick circa '96. I'd picked her up on a random trip to the feed store and we were inseparable. I even slept with it at night! We soon got two more chicks to keep it company. Unfortunately my family and I were chick noobs and they were all eaten as soon as we put them outside :(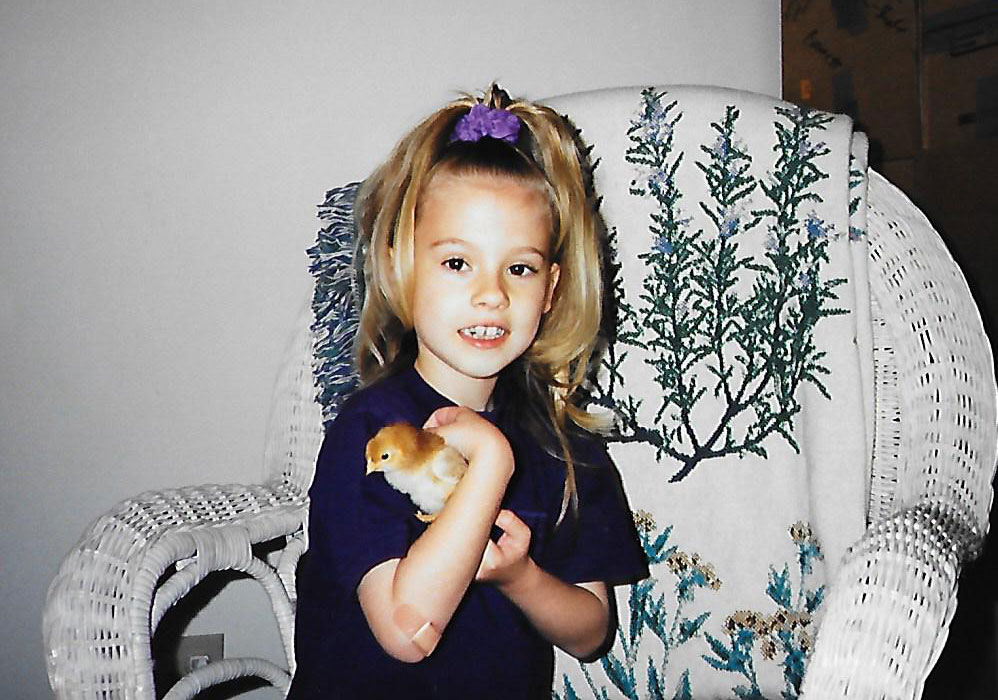 My devastation led to mail-ordering a batch of fancy chicks from Murray McMurray Hatchery. My favorites were the Polish chicks with the crazy yellow feathers on top of their head that I'd named Whoopi and Kramer. Sadly, Whoopi was eaten on their first night in the big girl coop, and thus began a never-ending cycle of getting more chickens!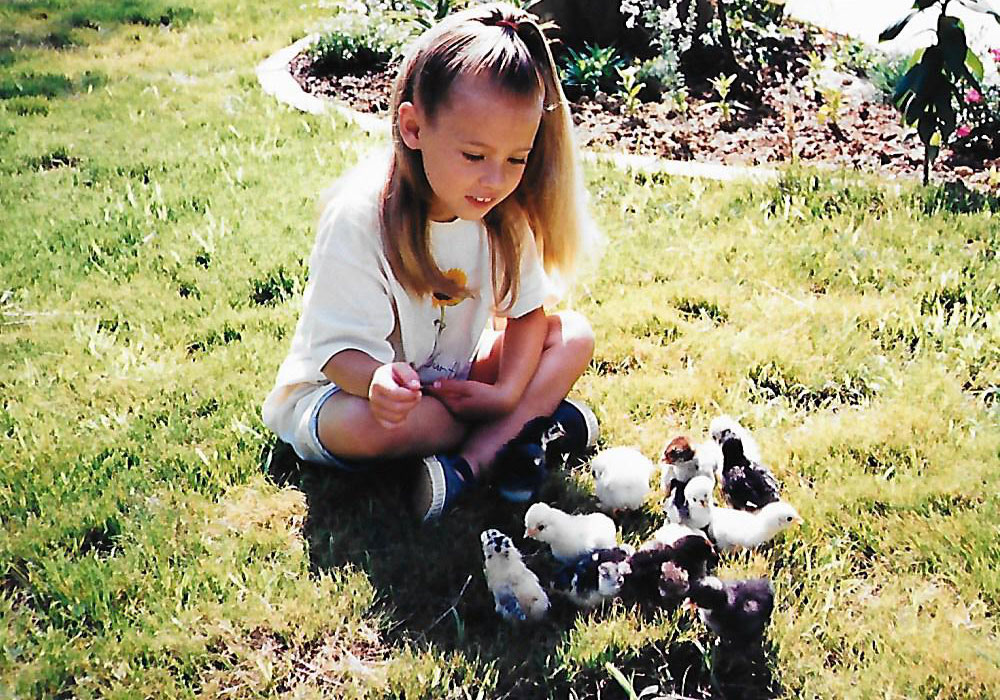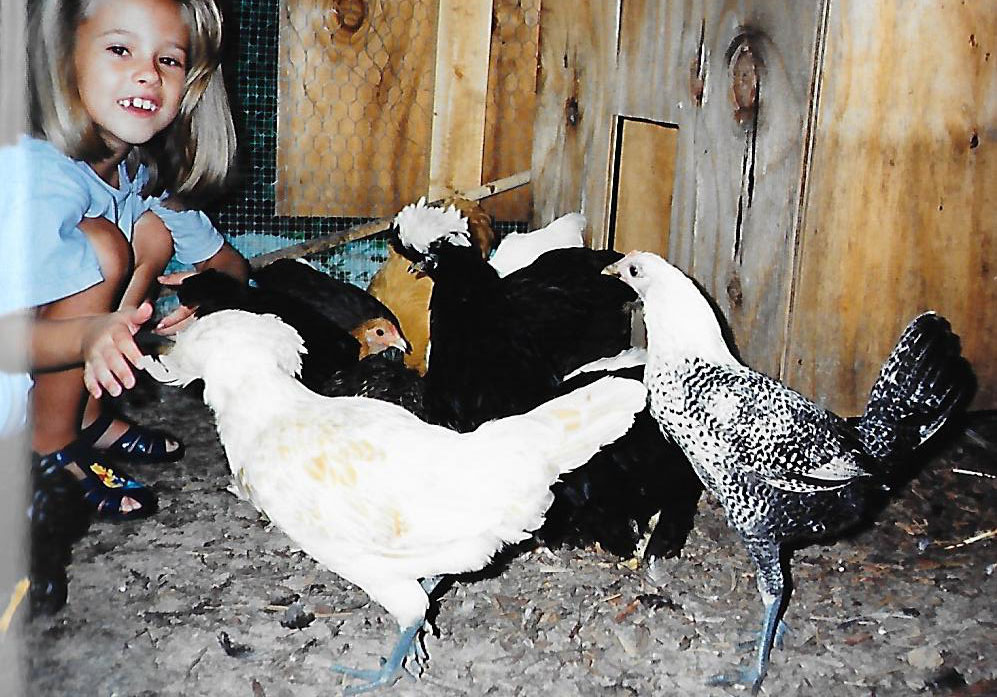 Now, post wedding and honeymoon, I've been preparing for getting these chicks of my own. We put together a Sam's Club coop in the backyard a few months ago, and I've been telling everyone that I wanted to wait to get some older chickens that I knew were definitely not roosters (you generally have to wait a few months before you can correctly sex chickens). 
Then chick fever set in and I drove to Burlington on a whim after work one day and picked up these three lovely babies. They are silkies, a calm breed that can't jump my fence and will grow into giant poof balls. I named them Peggy, Betty, and Joan after some saucy characters on one of my favorite TV shows, Mad Men.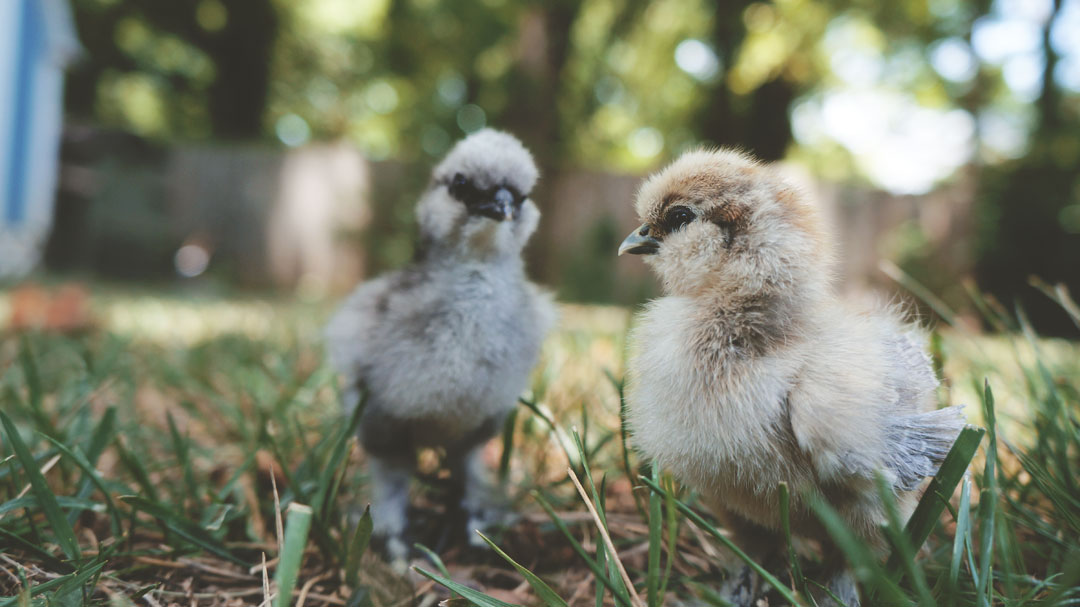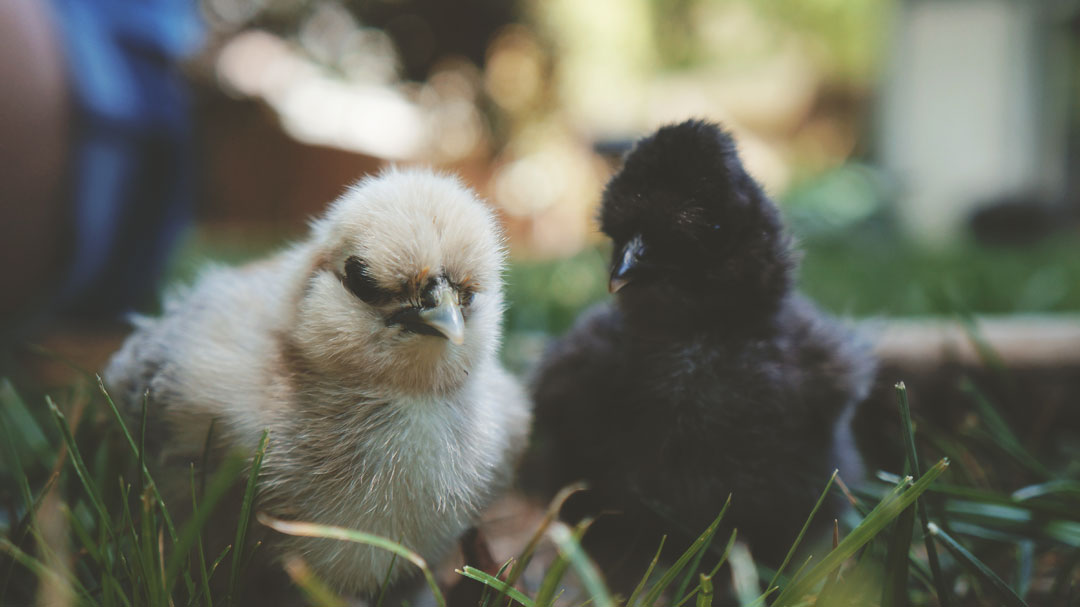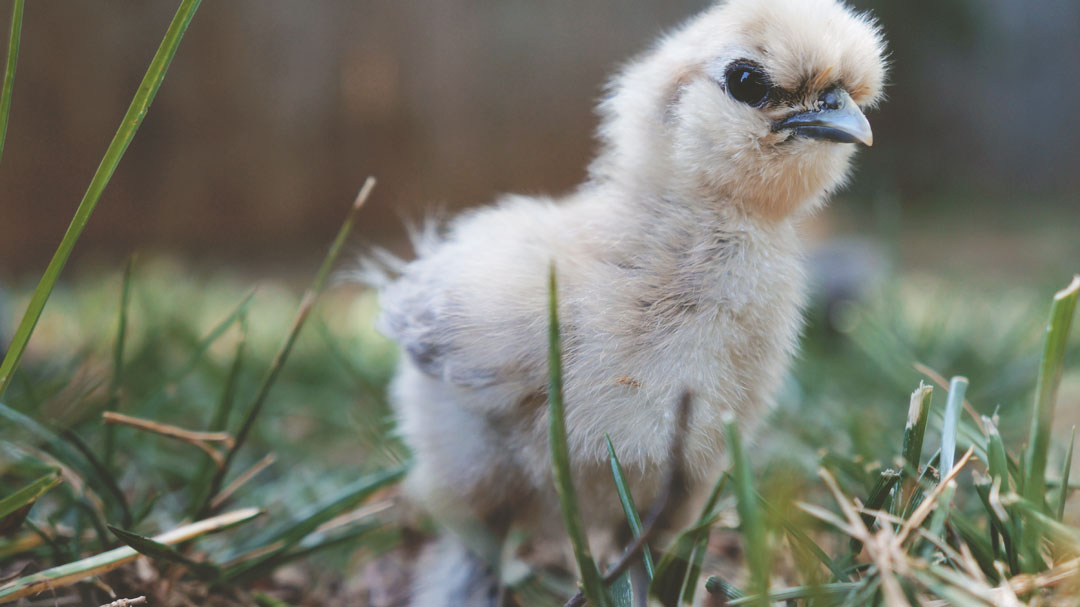 Their first week has been a mix of fun and nerve wracking. I'm constantly worried that they are too hot or too cold, not drinking enough, or that some poo is going to stick to their butt and make them die (yeah, that's actually a thing). Mostly though, they've been so fun to watch discovering our backyard ants, cuddle, or fall over when they suddenly run out of gas and instantly go to sleep. I'm so happy to have these ladies around!