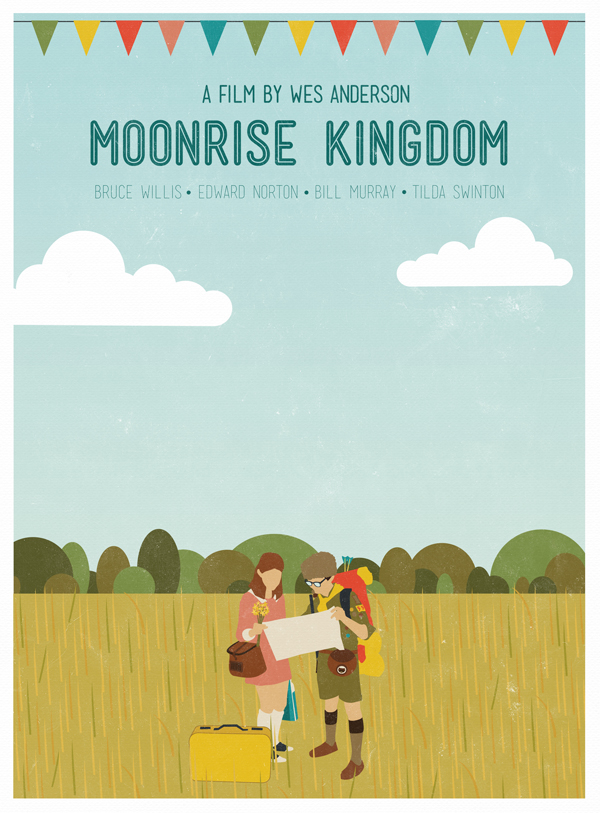 After finding out about my roommate's love for the movie Moonrise Kingdom (see halloween), and stumbling across this awesome poster of Wes Anderson films by DKNG, I knew I wanted to take a stab at making my own poster for the film.
It made the perfect Christmas gift for Annie and her boyfriend, Nathan. It's also inspired me to get back into drawing, and has me super excited to take a poster class taught by DKNG later this year!
What do you guys think?