I used to hear women in their third trimester exclaim that they were so ready to have baby out, and I'd think "why? It's got to be so much better to have them in than out!" Well, I've reached the point of understanding as everyday gets a bit more uncomfortable - and I still have 6 weeks to go! At least that gives me plenty of time to tackle things left on my to-do list, and my next couple weeks are chock-full of some professional stuff that will feel good to accomplish before baby!
1. My last Skillpop class before baby arrives is next Tuesday 4/3. If you've been wanting to learn Illustrator this year, now's your chance!
2. Last Friday we held FusionConf: UX Edition! This was our first time putting on a UX event, and I think the other organizers and I were pleasantly happy with how many from the UX community turned out. I could only stay for a portion of the event, but the talks I heard were great. Now I'm excited for FusionConf: Design coming up June 29! Stay tuned for when tickets will go on sale.
3. The last few weekends I've gotten to hang out with both families that I nannied for in college and it's been so fun to catch up - especially now that I'm expecting! This weekend I saw the first girls I nannied for while they were in town for the March for Our Lives rally - I couldn't be prouder of those girls!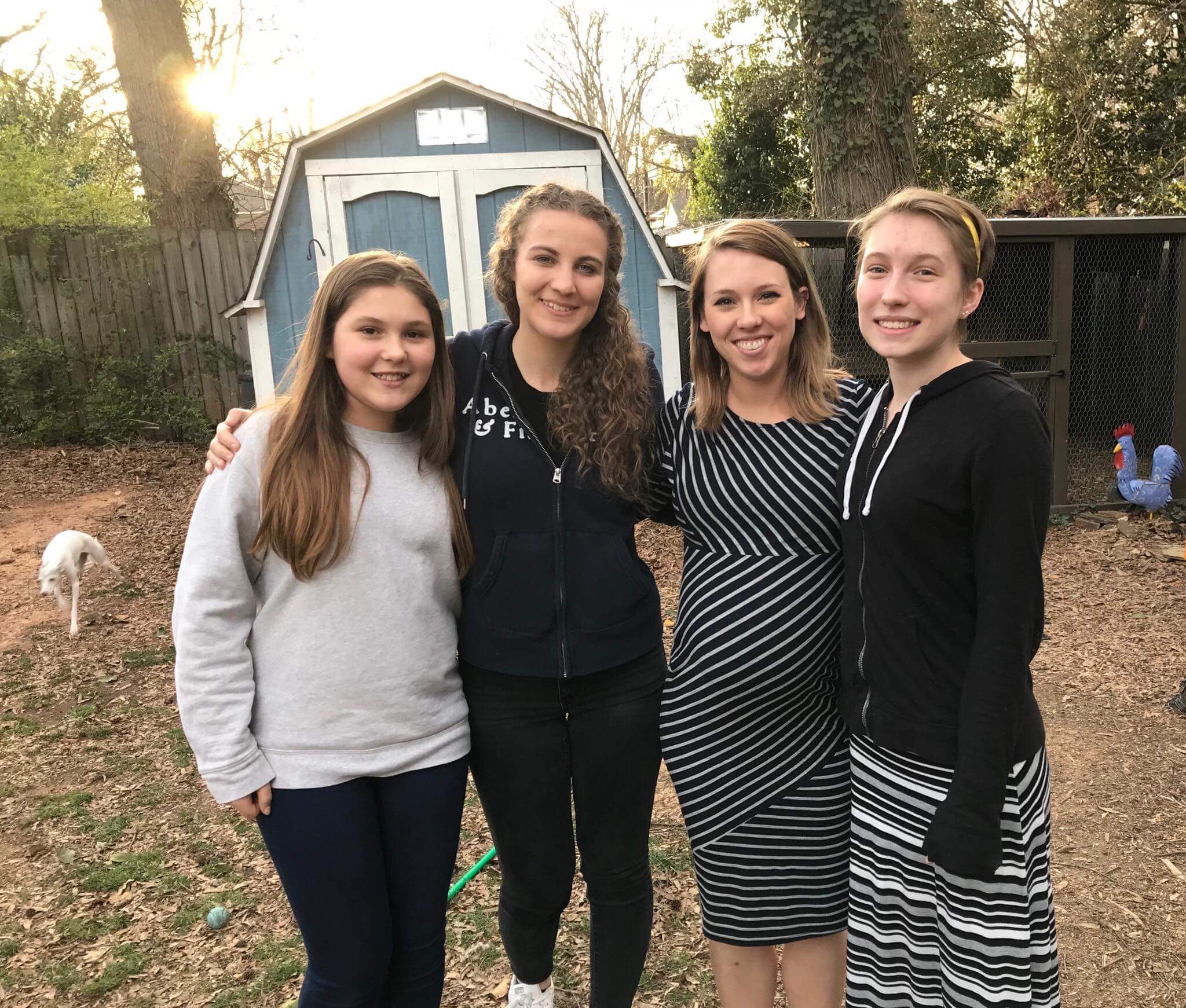 4. We ate TWICE at the new Carribbean restaurant in NoDa, Mangos, this weekend. Obviously I recommend it - if you go definitely get the roasted chicken and fried plantains - so good!
5. I've always heard the #1 thing you can do to help the environment is stop eating red meat - which is why I've decided to cut it out aside from rare travel situations. Though I've read a lot of similar articles - this one spurred the decision for me. Let's hope it's easy to get back to my old vegetarian ways!
6. I got a good laugh about this book jumping to number 1 on the Amazon sales charts.
7. This was a great read about phone time. The closer to get to baby, the more I've been evaluating my bad habits. One thing I'd really like to cut back on is my phone time, where I spend wayyy to much time mindlessly scrolling on instagram and facebook. Who's got some good tips for cutting back??